California Security Firm Expands into Public Sector with Smart HR Tools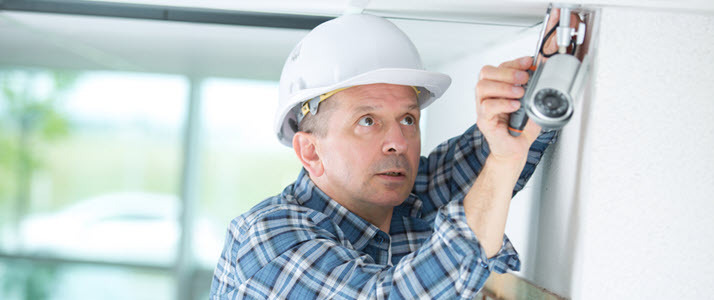 Staying in compliance with Davis-Bacon Act wage reporting means Bay Alarm can go after more business.
Bay Alarm, a family-owned, locally operated security company in Concord, Calif., is always on the lookout for ways to grow its business, especially within the public/government project sector.
So when payroll manager Kelly Littles joined Bay Alarm early in 2020, one of her key priorities was to facilitate compliance with Davis-Bacon Act reporting for "prevailing wages" regulations. With that change, the company could both save time and money within the payroll department, and at the same time expand its business with government/public entities. Bay Alarm, based in Concord, Calif., founded in 1946 and the largest independent security company in the country, offers residential/commercial security, fire systems, access control, 24-hour monitoring, CCTV, and video verification.
After some research, Littles and Bay Alarm chose the Points North Certified Payroll Reporting solution, which integrates with their ADP Vantage HCM®. To make things as smooth as possible, Bay Alarm purchased Points North via ADP Marketplace, a digital HR storefront that allows ADP® clients to customize their HCM ecosystem and share data with their ADP platform.
"We looked at a few other third party platforms, but since ADP already had an existing relationship with Points North, we decided it would be best to go with them," Littles says, noting that the majority of Bay Alarm's business work on prevailing wage projects are in California, with a sprinkling of new projects launched in Washington state.
Specifically, the Davis-Bacon Act of 1931 requires businesses to pay prevailing wages on public works projects. A prevailing wage is an hourly wage, usual benefits, and overtime paid to the majority of workers, laborers and mechanics within a specific geographical area. Noncompliance can be costly due to owing back wages and Department of Labor fines. Also, violators may be barred from future contracts for up to three years.
"It's definitely making life easier," Littles says. "Before we had the Points North integration, we were pulling data from three different sources to create our certified payroll report. We had to run reports or print a pay stub, pull hours off time cards, and also get the client data from our ERP system." The process was extremely time consuming with lots of room for error.
With Points North, Littles and her staff are able to upload the necessary information into their system. Payroll information is automatically transferred into Points North every pay period. Best of all, Bay Alarm's payroll pros no longer have to gather all of that information and manually key everything into a certified payroll report to meet compliance requirements.
Littles says Points North is saving their payroll specialist 20 hours a week, allowing her to offload other tactical duties from the senior payroll specialist, who was already overloaded.
"The Points North solution definitely boosted engagement and morale among the staff," she says. "We were able to streamline the certified payroll process, and our payroll people are very happy with the change. This has been especially helpful during the current pandemic. Due to the nature of our business, Bay Alarm is considered 'essential', so our employees have had no disruption to their work schedules. However, the workload is heavy. They appreciate that a portion of their work has been eased, giving them more time to work on other duties while helping to reduce overall work related stress."
Regarding Davis-Bacon reporting needs, Points North's direct integration with ADP Vantage HCM allows for employee data and paycheck values to flow directly onto prevailing wage reports each pay period. Customers like Bay Alarm can depend on the certainty of staying in compliance with Davis-Bacon reporting, without the risk of having payments held up.
Then, there is the all-important advantage of building on existing public project business: It's now a reality, not a management wishlist item. So that means the payroll staff can contribute directly to future company profits.
"That is the plan, to bring on more certified payroll jobs," Littles says. "This definitely is going to help."
Littles calls the customer service and transition to Points North process one of the most efficient implementations she's ever been through in her payroll career experience.
"We had about three hours total of training," she says. "And it has been smooth sailing ever since."
While Littles says her previous exposure to ADP Marketplace was limited, the ease of use and outcome of the Points North experience means if Bay Alarm's payroll department has a need for additional HR solutions, she can visit ADP Marketplace to find apps that she can plug and play to solve short term challenges and plan for long term growth.
"I highly recommend Points North, which was simple and easy to purchase on ADP Marketplace," she says. "It was quick, painless and integration was instant. Now our sales staff can look to add more prevailing wage accounts. It made both my staff and senior management very happy. That's hard to beat."
Info
Company: Bay Alarm
Location: Concord, Calif.
Industry: Residential/Commercial Security, Fire Systems
Employees: 1,100
ADP Marketplace partner: Points North
Each ADP Marketplace solution has passed a world-class security assessment to help safeguard the confidentiality and integrity of employee data. Security Magazine ranked ADP's security program in the top five in 2017 and 2018.