How HR Can Use Technology to Impact Career Development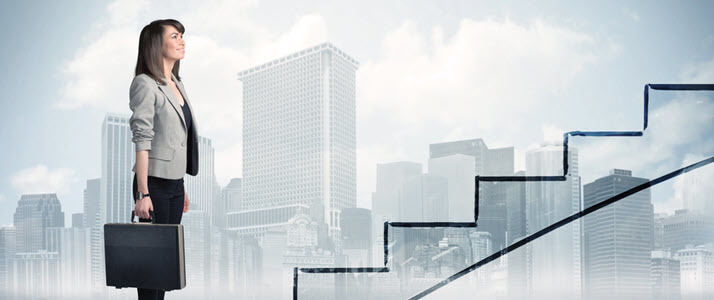 Employers that help provide a path forward for their employees' development can see significant returns.
Who is responsible for career development at your organization? How much of that responsibility is on employees' shoulders versus the employer's? Simple question. Difficult answer. Today's workers want to exercise more ownership over their careers, and they expect their employers to support them in achieving their career goals.
My view is that employees own their careers. HR and IT must work together to provide planning infrastructure that enables employees to develop the career pathways they want. Employers should empower them through process, policy and technology.
Career development infrastructure plays an important role in transforming the employee experience, and it requires HR and IT departments to align on their priorities. This means HR leaders must clearly define their purpose and goals and then communicate them succinctly to IT to find the best solutions. By collaborating with IT to design a strategic map, HR can harness technology to improve employee experience.
It is About the People You Have
The impact of technology on career development is frequently overlooked in discussions about digital transformation. HR may be thinking from the perspective of recruiting and talent acquisition (since technology is changing that landscape dramatically), but current employees shouldn't be left out of the picture. In fact, they should be the central focus.
Talent management is no longer just about management — today's leaders must also help individual contributors set meaningful career goals and equip them with the tools they need to turn feedback into action. Investing in talent management solutions can help improve retention, cut turnover rates and costs, and help organizations combat future skills shortages.
Career GPS
One of the most exciting benefits of technology is its capacity to help employees identify career paths they want to pursue and gain insight into what the journey might look like. Strengths assessments can help employees realize their potential and compare their current position against roles they would like to hold in the future. These technologically devised assessments can also help employees identify skills gaps and connect them with the resources and tools they need to close those gaps.
When it comes to plotting a career path, employees benefit from seeing what others have done in the past. To that end, career journey maps from others in the organization can offer substantial insight. Modern software can develop meaningful career paths based on an employees's aspirations and interests. By viewing these, employees can see the exact steps others have taken over the course of their careers, learn how many individuals have taken a given path, and connect with their co-workers to learn more. In this way, career mapping tools can provide employees with an informed understanding of their skill gaps and facilitate a more active approach in their professional development.
Culture is the Competitive Advantage
Technology that helps individuals fulfill their potential is a wise investment for organizations that want to remain competitive. Keeping a modern organization competitive is less about products and services and more about people, and differentiating your organization's culture can provide a crucial advantage. After all, while the reach of technology will undoubtedly continue expanding, people will remain the true innovators.
Investing in employees' career development can mean big payoffs for organizations. Employees who feel supported and empowered to pursue their career goals are more likely to stay where they can build their skill sets and potentially lead the organization in the future. Career development can indeed be the backbone of the company culture.
Empower Employees and Set Them Free
Ultimately, each person owns their career. Employers who recognize this truth and invest in it will likely enjoy a significant return on that investment. HR and IT have a responsibility to provide tools, technologies and transparency so employees can make better informed decisions about their careers.
The organization must also ensure that the processes and technologies in place foster healthy relationships between managers and employees so employees can receive the best feedback and resources possible, and develop their skills and careers effectively. When HR and IT work together with these goals in mind, human resources' role in career development can lead to improved productivity and retention.
Other articles in this series
Learn more