Ask Addi P.: How Do I Improve Employee Workload Management for the Holidays?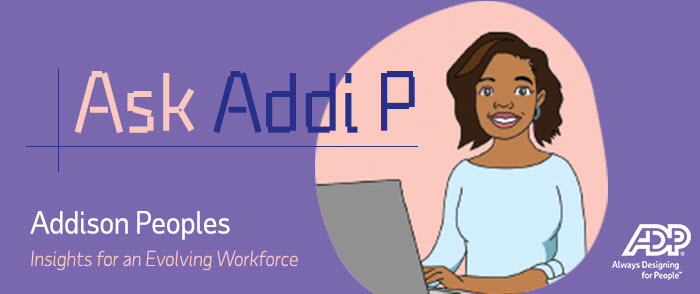 Dear Addi P.,
Workload management is a big challenge for our organization during the holidays. It's our busiest time of year; but, of course, employees are asking for time off or getting distracted during the workday. What can we do to keep employees focused and projects on track, without creating a "bah humbug" atmosphere?
-"Not the Grinch" in New Orleans
Dear "Not the Grinch,"

With the holidays approaching, employees will be cashing in vacation days and secretly surfing for gifts or winter getaways during their downtime. Managers like you face a major challenge: How can you keep your team focused and on track? And, at the same time, how can you effectively support a culture that promotes work-life balance and encourages employees to recharge their batteries?
There's no single strategy that works for every organization, but here are a few starting points to consider:
What's the big picture? An important place to start the conversation is evaluating what needs to get done. Try to get a bead on the larger workload management challenges you'll face over the next several weeks. Identify key projects, ongoing processes or essential shifts that need to be covered. From there, break down what could be delayed or shifted if needed — and what absolutely can't wait.
What are employees asking for, and what's at risk? After you assess your critical workflows, it's time to evaluate your available staffing. Employees may be anxious for overtime or willing to work together to accommodate scheduling requests. However, by conducting your analysis ahead of time, you can pinpoint the areas that are at risk and put a plan in place to address them.
Do our policies set us up for holiday workload management success? It's also helpful, ahead of the holidays, to determine whether your policies are setting you up for scheduling challenges or laying the foundation for success. How far in advance do you require time-off requests? With more notice, it's possible to anticipate scheduling issues or find workarounds to give employees the time off they want.
On the surface, that sounds easy enough. The challenges arise when you deal with the other factors that pop up around the holidays. For example, what should a manager do when it's not possible to grant a time-off request for a key employee, or when employees are struggling with focus when they're in the office?
Openly acknowledge the reality of holiday stress: Start by taking a realistic view of where holiday stress might come from at work, whether that's covering shifts, delaying vacations or just mentally preparing for a demanding New Year. From there, consider asking employees and managers to identify stressors and then brainstorm solutions. By being proactive, and not reactive, you may be able to deal with stress before it arises.
Use a system to manage time-off requests: A standardized time-off request and approval policy can stem the tide of holiday vacation requests and help limit worker frustrations. What tools and policies are you using to guide your time-off management? For example, are day-off requests approved on a first-come, first-served basis, based on seniority, or taking the reason into consideration? Technology and clearly defined policies can simplify workforce management and help eliminate worker complaints.
Leverage human capital technology: HCM technology can be your secret weapon for simplifying holiday workload management. A comprehensive solution will let you see scheduling needs, workflows and time-off requests together. Not only can that help you make informed decisions, but it can also quicken communication and simplify management of last-minute requests.
Plan for — and combat — a decline in holiday productivity: The holidays demand a level of multi-tasking that could exhaust even the most energetic person. HR leaders can leverage strategies to combat this. Can tasks or workflows be broken into smaller parts? More frequent deliverables, proactive management check-ins and setting clear timelines can all contribute toward maintaining optimal productivity, even when motivation is flagging.
Build an inclusive holiday culture that's guided by your team: Not everyone celebrates holidays — or the same holidays. Ask employees how they want to acknowledge the season, if at all, in the workplace. The right activities can be festive, but make sure they contribute positively, rather than create additional stress for your team. And be mindful of the workload that plans create. For example, do your firm's holiday plans put a heavy workload burden on your administrative team, when they're already covering for out-of-office colleagues?
Finally, make sure your workload plans take the rapidly approaching New Year into account. Don't burn your team out over the holidays. Instead, keep an eye on workload balance and energy management with January in mind.
Getting workload management right during the holidays is an ongoing challenge. There's no single strategy that works for every organization or department, and there may be times you have to make tough decisions between what your team wants and what needs to get done. But with these tips as a starting point, you can get off to a strong start.