Church's Chicken Helps Franchisees Compete in the War for Talent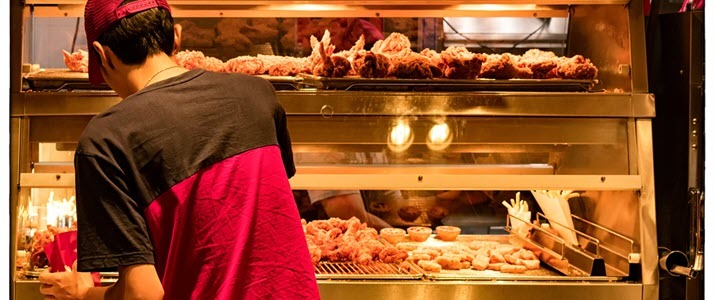 ADP will offer Church's Chicken franchisees integrated solutions to help them manage HR, talent, time, benefits and payroll.
To help differentiate themselves from the competition in a tight labor market, many employers are turning to competitive benefits offerings, including modern pay options. Workers are more and more looking for flexibility and choice in how and when they get paid. Understanding the needs of today's workers is an important part of talent management, which stands as one of the biggest challenges facing the quick-service restaurant industry right now.
The mission of world-renowned franchise Church's Chicken® is to be the global franchisor of choice, helping franchisees realize the dream of business ownership. In order to achieve that goal, the comfort food provider sought to solve for the talent challenges their franchisees face.
"With unemployment at such a historic low, managing the people side of business is where franchisees really need help right now, especially in the quick-service restaurant market," said Brendan Berg, senior vice-president of global operations services at Church's Chicken. "Franchisees have to strategically position themselves in front of the competition to attract talent and deliver an exceptional employee experience to retain their employees and keep them engaged."
To offer its franchisees a solution, Church's Chicken named ADP the preferred human capital management vendor for its 900 franchise locations across the U.S. Church's Chicken franchisees can leverage ADP's integrated solutions to manage HR, talent, time, benefits and payroll, giving them the tools they need to provide their employees an experience consistent with Church's values regardless of their size. With ADP's partner integrations through ADP® Marketplace, franchisees can also offer their employees competitive benefits, including modern pay options such as digital wallets and early access to pay, and tools to support overall financial wellness.
"We're excited to join with ADP to bring our franchisees a customized suite of solutions that the franchisee can tailor to their specific employment policies and needs to help reduce the complexities of daily operations," added Berg.
"We're always looking for best-in-class partners to support our franchise system," added Berg. "The breadth of ADP's solutions really differentiates the value they bring. When a franchisee joins the ... Church's Chicken system, there's a high level of training involved in both the brand and restaurant ownership. We take great comfort in knowing that ADP can help support our franchisees in running and managing their business, allowing the franchisees to focus their efforts on the Total Guest Experience."
"We're proud to help Church's Chicken franchisees navigate the challenges of business ownership," said Jon Ross, senior director of strategic alliances for ADP Global Enterprise Solutions. "Whether they are a small operation or an enterprise franchisee, ADP has the experience and scale to customize solutions, support their business goals and help both the franchisees and their employees achieve their full potential."
Learn more
Visit ADP's franchise solutions and insights or view the latest ADP Research Institute® ADP National Franchise Report®.