An Appetite for Change: Sodexo Names ADP 2019 Stop Hunger Champion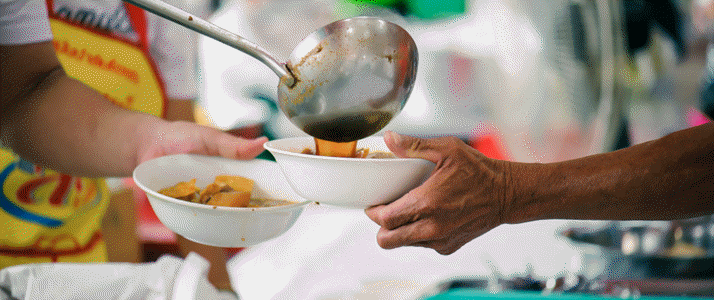 In the United States, there are 42 million people at risk of hunger.
The Sodexo Stop Hunger Foundation works to ensure that every child in the United States, especially those most at risk, grows up with dependable access to enough nutritious food to enable them to lead a healthy, productive lifestyle. Through fundraising, food drives, volunteerism, food recovery programs and nutrition education, the nonprofit has actively worked toward achieving its goal of zero hunger by 2030. Globally, Stop Hunger is a leading force in the fight against hunger, with a presence in 41 countries. By 2020, the organization aims to donate 10 million meals a year across the world.
A supporter of the foundation's efforts, ADP engages its associates to volunteer to support Stop Hunger's mission. In recognition of that effort, ADP was awarded the Sodexo Stop Hunger Foundation's 2019 Stop Hunger Champion Award for the second year in a row.
"Last November, ADP hit a milestone of its own in the fight against hunger," remarked Debbie Dyson, president, National Account Services, ADP, accepting the award on ADP's behalf.
"Associates packaged one million meals to nourish 10,000 hungry people worldwide. Our efforts to end hunger not only help us live out ADP's values, but they address a real human issue facing many people in our communities. At ADP, we strive to make an impact at work and beyond. Preparing and serving meals is one way we do just that."