7 Steps to Finding the Right Combination of Business Location and Economic Development Incentives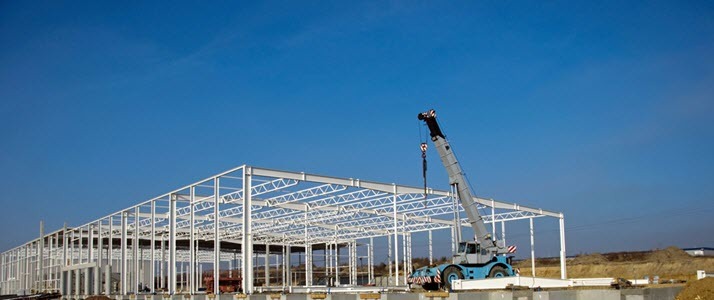 Selecting a new location for your organization not only means finding a site and community that meets all your needs, but also negotiating tax credits and incentives.
You've been tasked with finding the newest location for your business or operation.
Not only do you need to find real estate for your facility in a location that fits your organization's needs in terms of quality and requirements for talent, you should also consider whether tax credits and other economic development incentives may be available to your company from state and local governments or utility providers.

In a nutshell, the goal is to find a location that benefits your company and your employees in the near- and long-term. It can be a high profile and high pressure undertaking, but I sat down to speak with Richard Eads, Director of Economic Development Services for ADP, and he helped to break it down. Here are some of his recommendations:
Step 1: Narrow Down the Search
Whether you have an area in mind or you're starting from scratch, think about what you're trying to accomplish at the new location, as well as your top priorities. Do you need a certain type of labor pool? Access to shipping lanes? Low energy costs?
Step 2: Consider the Alternatives
In a dream scenario, there will be a perfect location that scores highly across all your criteria. But what typically happens is that different locations have different strengths and weaknesses. The location with the lowest costs may also have a weaker labor pool. Consider the trade-offs between the different locations so you can properly compare all your alternatives.
Step 3: Research and Negotiate Tax Credits and Incentives
Once the best options for your next location have been identified, start considering how to maximize your potential tax credits and incentives. State and local governments offer two types of incentives for businesses bringing in new jobs. First, there are statutory tax credits. These credits are offered pursuant to standing laws and are available to everyone. So long as you meet the criteria to qualify, your business will receive the tax credit. There are also discretionary tax credits and incentives, which you negotiate with the government agency before you pick a location.
Step 4: Account for Non-Financial Incentives
Beyond tax credits, your organization may also be able to qualify for non-financial incentives. For example, if the water line is two miles from your potential site, can the local government build the extension? If you need a specific type of worker that's not widely available in the labor pool, can the government launch a customized training program?
Step 5: Set the Incentive Milestones
Part of qualifying for economic development incentives means future milestones are set that your organization will need to achieve to claim and retain the expected benefits, such as opening the facility by a certain date, creating a minimum number of jobs within the agreed-upon timeframe, or generating a minimum amount of tax revenue, etc.
You must consider what milestones your organization can reasonably deliver both today and in the future, and factor that into the negotiations for discretionary incentives.
Step 6: Create a Positive Relationship with the Community
When you negotiate incentives for a new location, you are setting terms for a relationship that could last decades. That's why it's so important to develop an agreement that's rewarding for both your business and the local community. It is essential to view an incentive negotiation as entering into a long-term relationship.
If an organization is too aggressive in pursuing tax credits and incentives, this can cause more harm than good in the long run. For example, if the local community forgoes too much tax revenue at the expense of local schools, that could have a negative effect on the productivity of your future workforce.
Step 7: Handle Future Compliance for Incentives
Once you've launched your new location and celebrated the ribbon cutting ceremony, it can feel like everything is settled. But it is critical that you meet the agreed-upon milestones in order to maximize the incentives you have negotiated. Don't risk forfeiting or being required to repay them. There are applications to be completed, contracts to be finalized, and ongoing reporting obligations to comply with in order to actually realize the incentives you worked to secure for the long-term operational benefit of your company and the economic benefit of your new community.
Location Strategy: Turnkey Site Selection and Incentives Expertise
ADP's Economic Development Services practice offers an integrated approach to our clients. We pair ADP's trusted expertise in tax credits, incentive negotiation, and administration and compliance with the proven methodologies from our alliance with Global Location Strategies (GLS), a global leader in site selection and location advisory services. "The value of ADP's existing expertise in tax credit and incentive services are enhanced by this collaborative relationship," said Eads. "Together, through our clients' successes, we are directly impacting where people work as well."
The collaboration provides strategic insight, field experience and actionable data at every step – from the initial location analysis all the way through site selection, incentives commitments, and workforce onboarding, to helping clients stay on track with the tax credit and incentive compliance milestones after a new facility is operational.
"The experience and resources of GLS allows companies to make confident choices for long-term location decisions that last for multiple generations," said Didi Caldwell, President and Founding Principal of GLS.
"Our team has successfully facilitated site selection decisions that have resulted in billions of dollars of new investment in communities all over the world. Through our alliance with ADP we offer a complete picture of tax credits, incentives, site constructability, logistics, workforce characteristics, utility infrastructure, and total cost of ownership. That comprehensive analysis allows for our clients to make informed and balanced decisions and the results have been extremely meaningful."
ADP strives to inform and affect the future of how people work. Offering additional location strategy services with a global partner like GLS boosts our capability to evaluate the comprehensive factor set of a location decision.