Moving Beyond Ad Hoc HR: Strategies to Support Growth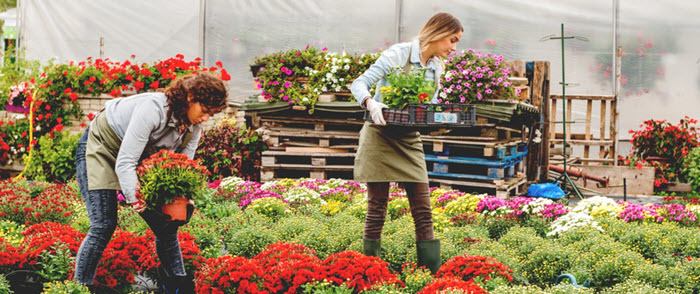 Are your current HR processes sustainable based on your business growth goals and projections?
In part one of our series on ad hoc HR, we looked at how common small business approaches to human resources management can affect your bottom line. In this follow-up, we look at software, training and outsourcing options that can help small businesses manage HR more effectively.
Steps to HR Success
From payroll and tax processing to compliance issues, conflict resolution, employee recruitment, development, performance reviews, and more, today's HR function is responsible for tasks that directly impact employee engagement and business success. According to a study by ADP, the primary challenge aHRMs face is a lack of time to focus on HR duties, because managing HR is their secondary role. They also likely lack training, tools and access to necessary HR expertise and information. After all, aHRMs weren't hired for their HR skills.
Self-Assessment
The first step toward changing your approach to HR is to examine the status quo. Look at the methods and processes you currently have in place, and identify what's not working. Where are the inefficiencies? Is the ad hoc approach you've been using placing a strain on you or your employees? Are your current HR processes sustainable based on your business growth goals and projections?
Identify Resources
The next step is securing the tools and expertise your aHRMs need to manage HR effectively, or partnering with a trusted HR provider for support and outsourcing of HR tasks.
Obtain access to relevant HR-related expertise. Three-fourths of aHRMs believe that access to HR experts would be helpful when they've reached the limits of their know-how.
Seek training and certification from trusted HR experts. More than two-thirds of aHRMs think access to specialized HR training would help them better perform HR tasks. Some aHRMs like performing HR tasks, are adept at balancing them with their other duties and might be eager to get more training.
Consider HR administration software and apps. Two-thirds of aHRMs think that tech solutions would help them be more effective, and partnering with an experienced, tech-savvy HR vendor can make it happen.
Keep your HR info up-to-date. Ensure that your aHRM or team has access to updated, HR-related news to stay on top of legal and regulatory changes and trends. Sixty-five percent of aHRMs believe access to information about HR trends would help them better manage their HR-related tasks.
Provide access to an HR help desk. This gives employees a place to go with questions and concerns and takes some of the pressure off staff who are managing HR. Six in ten aHRMs believe this would boost their effectiveness.
Outsource some (or all) of your HR tasks. Partnering with a trusted HR provider or a professional employer organization (PEO) can help reduce your aHRM's stress and workload while resulting in better HR outcomes. A majority of aHRMs see outsourcing as a way to help them manage HR-related tasks more effectively.
The right HR strategy can boost employee engagement, create an attractive company culture, help you hire and develop top talent, and manage your compliance risk, ultimately driving growth for your business.
The ADP Ad Hoc Human Resource Management Study was a blind on-line study among 1,054 businesses with 5-49 employees (December 2016).