"Location! Location! Location!"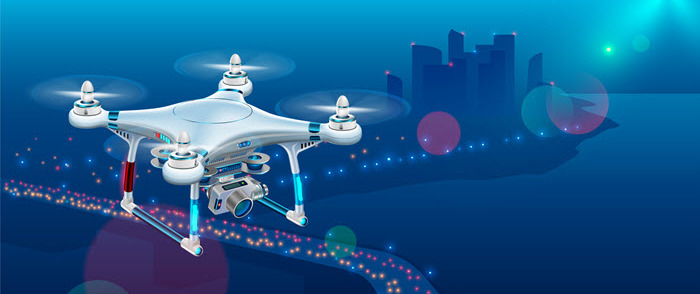 Enhancing residential and commercial real estate analysis with actual aggregated and anonymized payroll data.
"Location! Location! Location!" That real estate mantra has always been a cardinal rule for buyers, sellers and developers, because identical properties – whether residential or commercial – can be higher or lower in value, depending on their location.
So why am I talking real estate in this blogpost?
The U.S. residential market (worth about $33 trillion) and the commercial market (valued around $13 trillion) offer tremendous potential to developers and investors. There already are great tools to manage marketing, valuations and other variables within each of these real estate market segments. But consider for a moment – as a real estate developer or a property company's "smart data" department … What if you had access to data that simultaneously could provide innovative insights about both markets to make better decisions?
Data-sets and web-based-tools are emerging that "bridge the gap" between commercial and residential real estate using aggregated, anonymized pay data. Specifically, our interactive mapping tool, Real Income Location InsightsTM is powered by the aggregated and anonymous pay-stub data of more than 30 million U.S. workers whose pay is processed by ADP®.
Fresh data fuels fresh insights
Using income aggregated at both employer and employee levels, is a genuine game changer for the world of real estate. Tools powered by this type of data helps users view industry-relevant data down to the neighborhood block level – where employees are located, the type of jobs they perform, the industries they're in, how much they earn and how their pay has changed within a given timeframe. As an example, you can click on the zip code for Grand Central Terminal in midtown New York City and come away with the top 10 zip codes that identify where employees come to work, as well as where the area's highest earners reside.
These tools also allow users to spot trends before they materialize. Data-driven insights help reveal changes that may strategically influence decision-making. Listen to what the data is telling you. For instance: Are high-income workers leaving the suburbs to be closer to their jobs in the city? Are there sufficient residential units available to meet that demand? Does this create a market for new construction? Will buyers prefer rentals or condominium ownership?
Today's blog just scratches the surface. And while real estate users can benefit from engaging tools that leverage alternative data to map employees and income to their work and home locations, they're not alone. Other organizations can also tap into significant benefits by engaging these solutions – like firms that rely on economic research for portfolio monitoring, and producers of retail consumer goods who want fresh data to better define targeting, market appeal and sales potential.
Learn more about Real Income Location InsightsTM.