Outsourced Recruiting and Hiring Drives Automotive Giant's Talent Success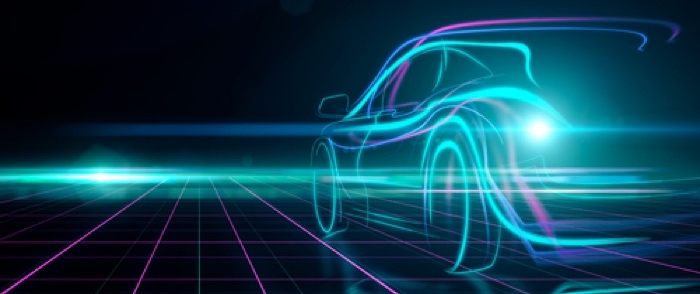 ADP provides a social media and mobile recruiting tool that has helped FCA US better compete in today's digital landscape.
Fiat Chrysler Automobiles (FCA US LLC), a Fortune 500 manufacturer and global employer, has more than 60,000 employees in the United States alone. With the scale of its workforce, FCA US has a significant and constant challenge filling open positions with qualified employees.
The Problem
In 2010, FCA US acknowledged its need to change the way it had historically managed the domestic recruiting and hiring of 8,000 to 10,000 hourly production and salaried positions (such as engineers and IT) annually.
The FCA US HR team was using a combination of a legacy applicant tracking system (ATS) and a contracted staffing provider that charged per candidate. FCA US needed to reduce and better manage its recruiting costs. The organization also needed an ATS that could offer better insight into its candidate and hiring data, as well as its recruiting and onboarding processes. It needed help reaching greater hiring manager satisfaction with the candidate pool. FCA US also recognized the need to use social media to increase brand recognition and recruit applicants with greater success.
The Solution
In 2011, FCA US initially chose ADP's Recruitment Process Outsourcing (RPO) services and the ADP Recruiting Management applicant tracking system as the successor to its existing ATS to support its talent acquisition function. A phased approach replaced the business' ATS without disrupting regular recruiting and business strategy.
In the years since, FCA US has expanded its use of ADP services to manage their recruitment process end-to-end for recruiting hourly and exempt employees. This includes talent market analytics, hiring events, sourcing, recruiting, interviewing, scheduling, screening and providing onboarding support for the approximately 10,000 new employees brought into the organization annually. And ADP's RPO solution provides the FCA US team with a social media and mobile recruiting tool that has helped it better compete in today's digital landscape.
Since 2011, and as the relationship with ADP's RPO continues to develop, FCA US now counts on ADP to manage its recruiting needs in U.S., Canada and Mexico.
CandE Award
In 2018, FCA US was presented with the coveted North American Talent Board Candidate Experience Award (CandE) for the third year in a row. The CandE awards are presented annually by Talent Board, a non-profit organization that focuses on benchmark research into quality candidate experiences. The FCA US award is a testament to ADP's highly engaged RPO associates, who continuously work to provide these experiences.
"We ensure a positive candidate experience in today's tight labor, since it's crucial for our clients to avoid losing talent to the competition," says Tina Tromiczak, SVP and GM of ADP's Recruitment Process Outsourcing business. "Our comprehensive talent acquisition strategy engages with top candidates quickly, and articulates and cascades the company brand and employee value proposition to candidates. This keeps them engaged throughout the process."
To inform the 2018 award selection, 200 organizations of all sizes across several industries participated. For Fiat Chrysler Automobiles alone, more than 56,000 candidates were surveyed. Some 80 percent of those had to be candidates who were not hired.
The top 65 organizations — including FCA US, which was ranked No. 12 — were identified through a blind data analysis based on overall ratings and candidates' direct responses to questions regarding whether they were likely to apply again or refer a friend.
"Since 2011, ADP RPO has been partnering with Fiat Chrysler Automobiles to attract and engage top talent and fill job opportunities with people whose passion aligns with the FCA US brand," Tromiczak says. "We're proud to be a part of their success."
Members from ADP RPO and FCA US were present to accept the CandE Award during a ceremony in Orlando, Florida.