How Outsourcing Can Help You Offer the Most Important Benefits to Employees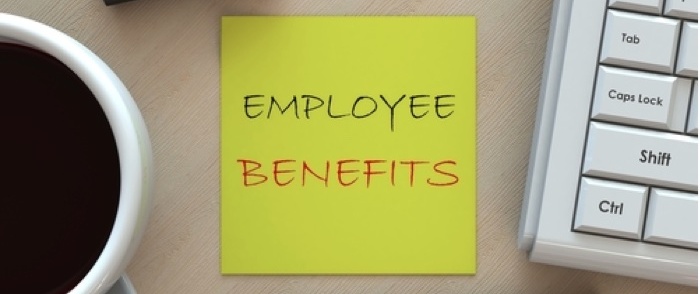 Knowing the most important benefits to employees — and outsourcing to help you get them — can help you stay competitive.
When it comes to attracting and retaining top talent, Forbes notes that offering a competitive salary should be your first course of action. We all want to feel valued, and that means being paid what we're worth.
Beyond that, employees want to round out compensation with a strong benefits package. But with an overabundance of options, which ones should you choose?
The Most Important Benefits to Employees
Companies like Google and Facebook are known for their over-the-top perks: Personal chefs who whip up lunch, nap rooms and after-work keg parties. While these benefits attract attention, they aren't necessarily the most important benefits to employees.
Instead, employees are looking for the basics. Ninety-five percent of people rank health care as the most important benefit, according to a survey by the Society of Human Resource Management (SHRM). The second most desired benefit is retirement savings and planning, with 71 percent of people ranking it as important. Third is leave benefits, with half of respondents seeking time away for situations such as the birth of a child or long-term care for a family member.
Rounding out the top five are flexible work options and professional- and career-development benefits. Currently, 29 percent of employees prefer employers who offer flexible arrangements — and this benefit is expected to grow to 41 percent during the next three to five years as more people seek a better work-life balance, according to SHRM.
Outsourcing Benefit Administration
As compliance laws change and a wider variety of options become available, keeping up with benefits proves increasingly difficult and time-consuming. While larger organizations often outsource benefits administration due to the size of their workforce, small to midsized businesses can use external providers, too, to stay on top of the benefits their employees care about. Professional employer organizations (PEOs), for example, provide a co-employment relationship, in an effort to manage responsibilities such as benefits, payroll, workers' compensation and employment taxes.
Using a PEO can make financial sense, especially if your business doesn't have a dedicated HR manager. Outsourcing allows you to focus not only on business growth but also on other initiatives that drive employee satisfaction, like manager training and development opportunities. In addition, a PEO shares certain employer responsibilities and helps reduce liability in the face of changing laws and streamlines the benefits process — the value of which can be communicated to your employees. Employees may also prefer working with a PEO because it increases employee privacy in the workplace when an organization is small.
What's important to your employees is important to your business, which is why it's important to continually evaluate and update your benefits program. Nearly a fifth of organizations update their benefits in an effort to retain employees, according to SHRM.
"Organizations that have already started to alter their benefits to aid in retention may have a strategic advantage," said Karen Wessels, SHRM researcher for workforce planning. "As early adopters of new benefits, or by finding innovative ways to leverage their existing benefits, organizations that are acting now may be able to reaffirm a positive employer brand before competition for talent gets even more intense."