Simplify the New Hire Onboarding Process in 3 Steps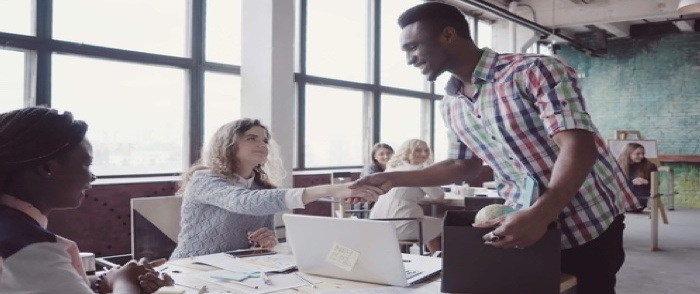 The new hire onboarding process is vital for building goodwill and loyalty among new employees, so make sure each employee has great first day. Here's how.

The new hire onboarding process is vital for building goodwill and loyalty among employees who are joining your company. A positive first-day experience can make a new employee feel good about accepting your job offer and will help start them off on the right foot toward a long and productive work life with your organization.
Here are three ways business owners can help ensure that new employees get the best start possible from the very first day.
Provide Accurate Instructions for First-Day Activities
Nobody wants to arrive at a new workplace and instantly feel awkward, unsure of what to do or where to go, yet that's a common experience for new employees. Rather than making your new hire suffer through one uncomfortable moment after another, give them clear information about where to go and what to do upon arrival.
Consider pairing each new hire with a "buddy," a current employee who will provide on-the-job training and be available to answer questions while the new employee settles in.
Provide HR Forms Before the First Day
While every new employee needs to complete forms such as contact information, tax withholding, direct deposit and others, nobody wants to arrive to their new job and find themselves greeted with a mountain of paperwork. Instead of overwhelming new hires on their first day, provide them with all the necessary forms in advance and ask them to bring the completed forms with them on their first day. Better yet, some new hire onboarding technologies send forms to new hires electronically, making it easy for them to complete all the paperwork and submit it to the employer before their first day on the job.
Welcome New Hires Warmly
Consider giving each new hire a small welcome gift such as a tasty treat, desktop succulent or card left on their desk. For an extra warm welcome, think about inviting new hires to lunch with fellow team members or key leaders on the first day. When new employees have opportunities to start building relationships with others in the office, they may start to feel engaged with the organization and develop loyalty and goodwill toward it.
Take time to think through the new hire onboarding process and make it both informative and welcoming for your new employees. And while things like clarity of expectations, streamlined processes and warm interactions will make for a great first day, don't forget that they can also help keep employees satisfied and engaged throughout their time at your organization.