Key Ways to Avoid Skeleton Crews During the Holidays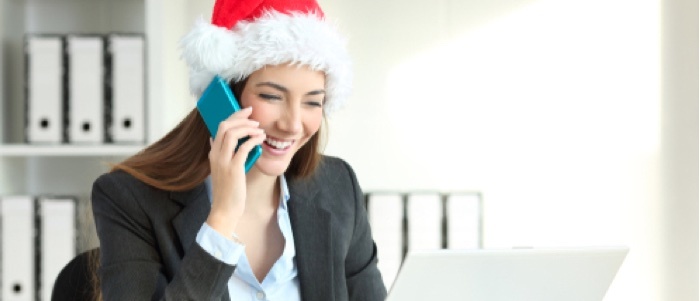 Consider these actions you can take to appease both your business and your employees and keep the right amount of staff on during critical times of the year.
Everyone needs time off from work to relax or spend quality time with family and friends. As an HR leader, you know that allowing your employees to take time away from work is important and helps promote a happy and more productive business environment.
But how can you best manage vacation requests while also avoiding skeleton crews during key holiday seasons? Consider the following actions you can take to appease both your business and your employees, and keep the right amount of staff on during these critical times of the year.
Define Time-off Rules
Your organization's policy should include detailed time-off rules that enable your frontline managers to properly prepare for and manage vacation requests. This will serve as the go-to document for management to determine how to deal with time-off requests and related issues when they come into play.
The vacation rules in your policy should include the following points:
How to submit a vacation request — create a standardized process via electronic systems or a written form and include specific steps for requesting time off
How far in advance a vacation request should be made
How overlapping time-off requests will be handled — for example, will requests be based on seniority, order of submission, or reason for the request?
Vacation blackout dates, if any
The time-off approval process
To keep everyone informed about your organization's expectations for vacation requests, ensure that all employees have a copy of the document and understand its content. This will help mitigate any conflicts and keep the process for requesting time off running smoothly.
Offer Incentives to Work During Holiday Periods
You can boost your efforts to stay adequately staffed during the holidays by directing your frontline managers to offer employees incentives to stay at work. This can help limit the amount of time-off requests being submitted at the same time. Incentives like pay bonuses may encourage employees to stay on for a shift when you need them most.
Empower the Team to Coordinate Schedules
Another way to prevent too many employees requesting time away at once is to have frontline managers encourage their teams to coordinate schedules. For instance, if an employee in a particular department worked during the holidays last year, another employee from the same department with similar responsibilities could work during those times this year. This will help to ensure that all mandatory roles remain filled at your business.
Allow Shift Trades
With the holiday season being one of the busiest times of the year, there's a good chance you'll have employees that won't be able to make it to work on short notice. To keep your business appropriately staffed in these instances, you can allow for shift trades. This enables employees with similar skill sets to exchange shifts when needed. Make sure your staff understands that a suitable replacement would ideally be a person capable of doing the same job. Shift trades should be approved by frontline managers, and the requirements for approving a replacement should be spelled out in your time-off policy to keep everyone on the same page.
Managing vacation requests doesn't need to be a headache. With a solid time-off policy and strategies to deal with any contingencies, you can make sure that your organization has met its staffing needs — even during the most demanding times of the year.