Global Manufacturer Transforms Talent Management Strategy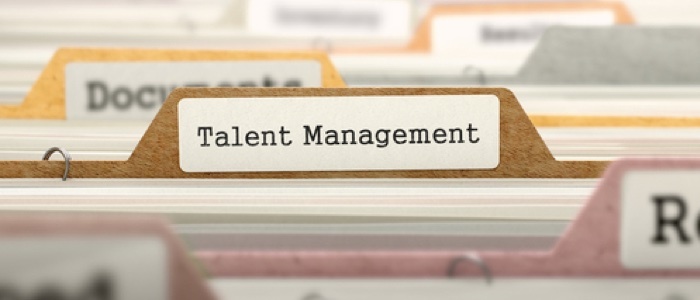 "ADP Marketplace helps shape and facilitate your decisions in so many ways...I just go there first for all my HR needs." — Janine Ambrose Salina, HR Director at Busch Vacuum Pumps and Systems
Building up an HR toolkit for talent management was a top priority for Janine Ambrose Salina when she started her work as the Director of Human Resources at Busch Vacuum Pumps and Systems LCC in Virginia Beach, VA. Busch is one of the largest manufacturers of vacuum pumps, blowers, compressors and low-pressure technology products in the U.S.
ADP Marketplace Solutions
To initiate her strategy for improved talent management, Ambrose Salina started with ADP Workforce Now® as her HR and payroll system and focused on enhancing her entire HCM ecosystem. She quickly turned to ADP Marketplace, an online HR storefront, to investigate solutions for integration with ADP Workforce Now to help streamline and expand her organization's HR capabilities and processes. Among the many top-rated solutions for talent management, she discovered several great fits for her company, including OrgChart Now, Pereless Applicant Tracking and Empxtrack.
Busch initiated its ADP Marketplace experience by purchasing and integrating Orgchart Now to provide an improved view of its workforce. The solution gave Busch the ability to visualize its organization, plan for future growth and show employees a clear career path. Next, Pereless Systems' applicant tracking solution was added to streamline recruiting and onboarding. According to Ambrose Salina, both solutions delivered. She is now adding Empxtrack Performance Management to manage performance reviews for 300 of Busch's U.S.-based employees starting in 2019.
This combination of solutions is currently working to transform the business's talent management strategy. The critical factor that aided the transformation, Ambrose Salina says, was the ability to create a highly customized system for Busch's business needs that was fully integrated with ADP. The solutions implemented allow for seamless and secure data-sharing with the ADP platform.
Ambrose Salina expects Empxtrack will enable cross-organization strategic alignment and help the workforce reach some ambitious business objectives. Busch wanted to deploy a performance management solution that would help identify employee development needs. It would need to provide, for example, a more streamlined way to track changes made to what Busch calls "dynamic" competencies.
In addition to three core competencies for each employee based on job role, employees were encouraged to select three supplementary competencies to further expand their professional development. These additional three are the dynamic competencies. Employees needed to get manager approval to add dynamic competencies, but doing so manually was time-consuming and difficult. Busch also needed a performance management solution that would enable managers to regularly track employee goal progress.
"Empxtrack turned out to be the perfect solution for our business, as we wanted to introduce a more formal and streamlined annual goal-setting and performance evaluation process in 2018," Ambrose Salina notes. "It is simple to set up, requires minimal time and effort to administer, and is user-friendly for employees."
Streamlined Integration and Improved Accessibility
Empxtrack also delivered robust metrics and reporting capabilities, which had been virtually non-existent at Busch. Now, with a glance and a keystroke, Ambrose Salina can use the Empxtrack solution for tasks like quickly determining top performers within the Busch workforce — something she previously couldn't do without extensive manual work. And, she says, the integration between ADP Workforce Now and Empxtrack has gone very smoothly, much like the implementation of her first two ADP Marketplace solutions.
"It honestly feels like we're the only [Empxtrack] client because of how fast they respond," she says. "We haven't experienced any anxiety with it."
Ambrose Salina is also excited about Empxtrack's mobile optimized interface, which expands accessibility options for end users. "The mobile app is simple and straightforward, which people really appreciate so far," she says.
While all early signs point to success, the ultimate test for this latest ADP Marketplace solution will come in 2019 when Busch goes live with performance reviews. Ambrose Salina explained that Busch purposely rolled the process out in phases that correspond with different stages in the performance strategy building processes. During the fall of 2018, the HR team will pilot Empxtrack and also hold training sessions to show managers and supervisors how to perform appraisals in the platform.
Evaluating her ADP Marketplace experience, Ambrose Salina is pleased to know that whatever programs she finds for her firm, using the online HR storefront can easily be integrated with their ADP systems. "I already know ADP is a powerful system, so having the apps available on ADP Marketplace is great," she says. "It means you immediately eliminate any solution that won't work with ADP."
In addition to the secure data integration offered by the ADP programs, Ambrose Salina says the instant pricing availability — an uncommon convenience when shopping for HR technology — is a winning feature. She notes how important it is for her to know up front that a solution is affordable and available from approved ADP partners and explains that, "ADP Marketplace helps shape and facilitate your decisions in so many ways. Now it's my default. I just go there first for all my HR needs."