5 Questions to Ask Before Selecting a PEO Company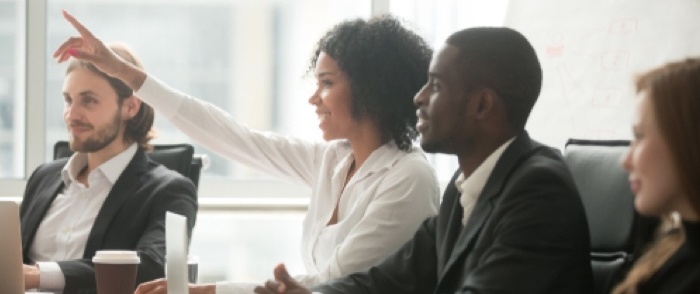 Working with a PEO company has many benefits — but only if you work with the right company. Always ask these 5 questions before signing up.
Feeling swamped? Then hiring a professional employment organization (PEO) could be your answer. Engaging with a PEO should allow you to offload the bulk of your HR work, from administering payroll and benefits to improving compliance. Outsourcing not only gives you more time to focus on growth, but also aids in retention, as businesses that work with a PEO company see 10 to 14 percent less employee turnover.
But you only get these benefits when you work with the right partner. To find the best fit, ask the following five questions before signing on.
1. What Level of Support Do They Offer?
When you need help with an HR issue, will your PEO be available?
Can the PEO company send someone to meet you in person or do you need to dial up a call center? Will you work with the same dedicated team, who will get to know your organization, or will you speak with someone new each time you have an issue?
2. Are They a Certified PEO?
The IRS and Employer Services Assurance Corporation (ESAC) offer programs where a PEO can volunteer to be examined to evaluate its financial situation, including whether it submits employment taxes on schedule for its clients.
If a PEO company becomes certified by the IRS, it also agrees to take sole responsibility for the delivery of your employment taxes. If you work with a non-certified PEO and it misses payments, the IRS could still come after your organization for payment, even though you already sent that money to the PEO when you paid your bill.
While a non-certified PEO could still potentially do the job, a certified PEO — or CPEO — gives you additional security and peace of mind.
3. What Business or HR Processes Can They Take On?
Core PEO services include handling payroll, offering employee benefits, helping clients with compliance and managing routine HR work like onboarding paperwork. However, some PEOs handle additional processes.
If you need it, you can find a PEO that offers services in a range of areas, from recruitment and employee training to workplace safety and performance reviews. Before signing up for these additional services, weigh the pros and cons of outsourcing versus hiring in-house.
4. What HR Processes Do I Outsource?
When you divide HR responsibilities with a PEO, it can sometimes be confusing to keep track of which tasks they're responsible for and which ones your in-house HR team needs to handle. If your PEO provides access to benefits, for example, is it their responsibility to make sure employees register on time, or do you need to handle that yourself?
Ask the PEO exactly what they cover so you can determine how many in-house HR employees you'll need to manage the rest.
5. What Payroll Software Do They Use?
Your PEO should provide payroll software and other technology for managing HR. That's one of the benefits of signing up, you get access to the latest technology.
Since you and your HR team will need to rely on this technology regularly, it's worth asking whether it's something you're comfortable learning and using. Do they offer something similar? Ask if you can test the technology before signing up to make sure it's appropriate for your team.
Don't wait until you're already locked into a contract to realize that you might be with the wrong organization. By asking potential PEOs the above five questions ahead of time, you can find the right partner for your workforce.