4 Things You Didn't Know You Could Get From PEO Services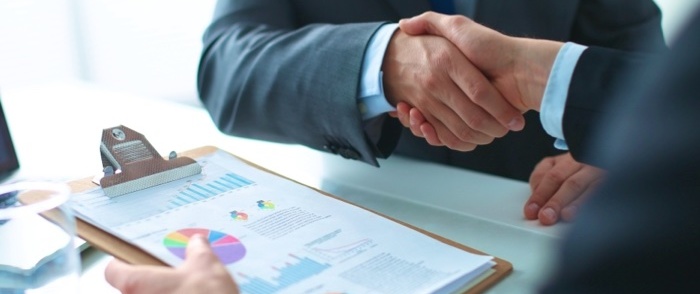 While employees may be essential to running your business, PEO services can make the work of hiring, managing and retaining them significantly easier.
While capable and engaged employees may be essential to running your business, PEO services can make the work of hiring, managing and retaining them significantly easier. Most business owners are experts on their products or services, but nobody can be an expert at everything — and handling complicated HR processes successfully often requires significant time and specialist knowledge.
Working with a professional employer organization (PEO) is like having your own highly qualified HR department dedicated to helping you manage people-related issues so that you can focus on running the business. Even many business owners who work with PEOs don't realize the depth of PEO services available. These businesses can partner with you to offer much more than just payroll services or recruiting.
Here are four ways you may not realize PEOs can benefit your business.
Winning the Talent War
With the Bureau of Labor Statistics reporting unemployment at just 3.9 percent in August 2018, businesses across the country are feeling the competition for top employees. Sometimes, the most talented or in-demand workers head to larger firms, assuming that these organizations will be able to offer more lucrative employment packages, or simply because they aren't aware of the opportunities available at smaller businesses. But some PEO services can provide expert recruiting, tapping into a vast network of job seekers to help source the talented individuals who will be an ideal fit for your business.
Retaining Current Employees
Likewise, with the talent war raging, business owners must also be aware that the current employees they value could be recruited by competitors or other industries. A PEO can create and offer employee perks and benefits packages that meet the needs of your existing employees, helping build loyalty and engagement to avoid turnover.
Distilling Data
Some PEO service providers offer cloud-based HR systems, allowing you to track your employees' progress at a glance. That means business owners can access annual reviews, performance improvement plans and other employee information easily, and the system can produce easy-to-understand reports to reveal trends and help you make informed decisions.
Supporting Compliance
In a regulatory landscape that changes frequently, a PEO can help you meet your compliance obligations or help you with compliance for employer rules and regulations. For instance, PEO professionals are experts at unemployment benefits, payroll taxes, workers' compensation and other regulatory matters, so you don't have to be.
Just as you'd like to know if an employee has untapped skills that could benefit your business, it makes sense to want to get everything you can out of your PEO relationship. If you're still looking for the right partner, make sure to be thorough in weighing and forecasting your needs so that you can choose the PEO service provider that will truly give you the time and energy to focus on what matters most to your business.