Which PEO Services are Right for Your Business?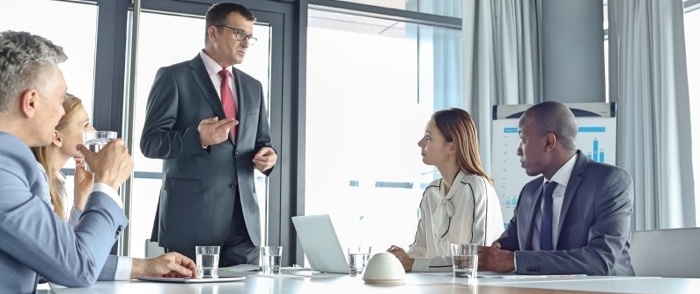 Looking for a PEO to manage HR? Make sure their services meet your needs now and in the future. Here's how to navigate your options.
When you sign up with a professional employer organization (PEO), it can take over as your HR department, handling responsibilities like payroll and employee benefits. But what kind of HR department does your business need?
Far from being one-size-fits-all, PEO services come in different scales and serve a range of needs. The right PEO for a national business with hundreds of employees might not work for a local business with only a few dozen. To find the perfect partner for your business, consider the following five factors.
Industry Understanding
While some PEOs are generalists that cover all types of organizations, others focus on specific industries.
If a PEO focuses on your industry, the HR services they provide will benefit from that insight. They'll know the common workers' compensation claims for your type of business, for example, and will be able to advise you on how to avoid accidents to lower your costs.
That said, PEOs specializing in niche industries are likely to have a smaller customer base, so they may not offer as many services as their broader counterparts.
Ability to Grow With You
Consider whether a PEO will be a good fit not only today but also as your firm grows. First, make sure that it handles operations in geographical areas where you want to expand. Some organizations handle clients nationally, whereas others only operate in certain states.
It's also wise to understand a potential partner's process for adding new employees. Do they charge per employee or as a percentage of your payroll? Based on your growth estimates, which arrangement would be most cost-effective?
Flexibility During Downturns
On the other hand, what will your PEO do if your business downsizes to fewer employees? Will they lower your fee and let you adjust your contract? If you need to cancel your contract altogether, will they charge a penalty fee — and if so, how much?
Keep in mind that some PEOs have a minimum employee threshold that will nullify the contract when crossed. When you sign up, assess the risk that you could fall below this number during a downturn.
Range of Services and Benefits
Does the PEO offer the full range of services and employee benefits that you want for HR outsourcing? While some PEOs offer only standard services like payroll, others are more comprehensive and can provide employee training and workplace safety programs.
What will be the process for changing the particular PEO services under your contract? Some firms offer everything for one monthly fee, making it easier to change your services — but that flat fee could be pricey. If you don't want to pay for the flexibility to continually make changes, look for a PEO that charges per service.
IRS Certification
One final point to consider is whether a PEO is IRS-certified. PEOs can voluntarily request to be examined by the IRS, allowing the IRS to confirm that the organization submits payroll taxes on time for its clients and that it's financially stable.
This does more than give you extra peace of mind: If a PEO becomes certified, they agree to take sole responsibility for covering payroll taxes (which you pay as part of your fee). If a PEO isn't certified and it fails to make your payments, the IRS can still go after your business for the unpaid taxes, even though you already sent the money to your PEO.
Keeping the five considerations above in mind when shopping for PEO services will help you find the partner that fits your needs — now and in the future.
Learn more about the benefits of working with a certified PEO.