What NBA Superstars Tell Us About Executive Salaries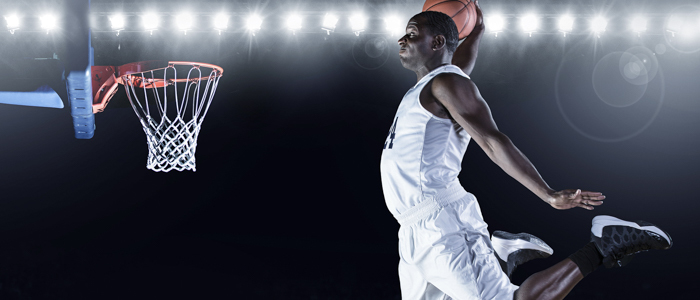 This article was updated on Oct. 15, 2018.
The escalation of executive salaries reflects an ongoing war for talent. Bringing in that superstar player, the one who can bring victory in crunch time, may be a key driver of organizational success. But then again, overpaying for superstars who don't deliver the victories you expect can leave your team disappointed and resentful. What can recent compensation trends from the NBA tell us about executive salaries? Here are four takeaways.
1. Superstars Are Rare, and Expect to Be Paid Huge Salaries
Top-performing talent simply expects high compensation, and won't even consider offers below a certain level. So if you want to attract top talent, you'll need to pay. It's the simple law of supply and demand. While you may gain the services of a role player at a bargain price, you won't attract a superstar with that approach.
2. All Things Being Equal, Superstars Prefer to Be on Winning Teams
A superstar like Kevin Durant, who became a free agent after the Oklahoma City Thunder lost to the Golden State Warriors in the Western Conference finals in 2016, likely could have gotten a huge new contract from any NBA team. The high-scoring Durant decided to join the Golden State Warriors. Why? The Warriors have a solid, young host of talent, a committed ownership group, a rabid fan base, great energy and a chance to compete for the NBA title. From an HCM perspective, the Warriors are a cohesive team where superstars lead and players are happy to make sacrifices for the good of all.
3. A Superstar Needs Purpose Beyond Money
LeBron James could be one of the greatest basketball players of all time, and is one who seems driven by more than money. James grew up near Cleveland, Ohio, and joined his hometown team Cleveland Cavaliers as a rookie. Despite his best efforts and epic performances, the Cavaliers didn't win an NBA title, and some critics began to compare James negatively to stars like Michael Jordan and Larry Bird, who had won multiple titles. James shocked his hometown fans and the NBA when he left Cleveland to sign a massive contract with the Miami Heat in 2010. The news didn't go over well with many Cleveland fans.
James won two NBA titles in Miami, but his legacy remained tarnished by his "betrayal" of his hometown. Finally, James became a free agent and returned to Cleveland, and not for the money, notes Fox Sports. James wanted to cement his legacy in the place he grew up. In the 2015-16 season, James led the Cavaliers to their first-ever NBA championship, becoming a living legend in Cleveland. It's not just about money for superstars, but about creating a legacy.
4. Having a Superstar Doesn't Guarantee Results
While paying huge salaries can attract talent and reduce risk, it doesn't eliminate it. Let's look at a team that regularly pays high salaries to superstars but consistently underperforms — the New York Knicks. The Knicks, who are in the largest market in the NBA and can pay the highest salaries, had a couple of high-priced superstars in recent memory.
One is Carmelo Anthony, whom the Knicks paid more than $100 million from 2011 to 2017, according to Spotrac. For more than a decade, Anthony was among the best players in the world. But, during his time in the Big Apple, the Knicks failed to advance out of the second round of the NBA playoffs, and they failed to qualify for the playoffs altogether during each of Anthony's last four seasons with the club.
Before the 2016-17 campaign, the Knicks gave Anthony help in the form of three-time All-Star Derrick Rose, who signed for $21.3 million. Yet New York lost 20 more games than it won that year.
From an HCM perspective, the Knicks often look like a team of individual superstars who seek to meet their individual goals (Anthony and Rose needed to score 20 to 30 points per game) while giving low priority to collective goals like winning. The best teams, like the Golden State Warriors, have a mix of superstars who prioritize winning above individual goals and role players willing to sacrifice for the good of the team.
The HCM lesson is this: Attracting a superstar takes the full package of high compensation, a purpose beyond money, building and having a great team around the superstar and leveraging a track record of success.