The Value of the CFO: 5 Evolving Functions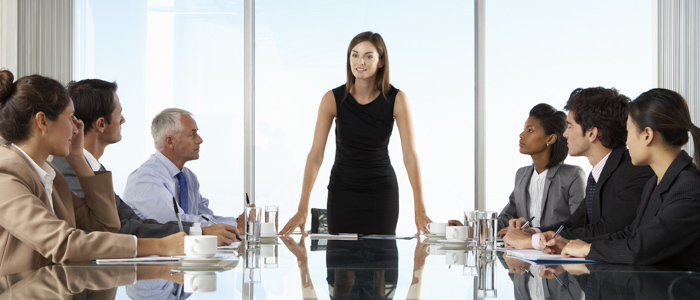 This article was updated on Oct. 15, 2018.

The value of the CFO is hard to gauge because great CEOs effectively juggle multiple functions well — not only risk management, compliance and financial reporting, but also serving as key strategic partners of the CFO and communicating consistently and convincingly with all stakeholders. While people often think of the CFO as primarily a risk/financial manager, as the person tasked with keeping an eye on how decisions might impact the finances of the organization on a macro level, the CFO role includes much more.
Here are five functions in which CFOs add value beyond the numbers:
1. Strategic Partner
Among the C-suite, the CFO is uniquely positioned to be a strategic partner to each department, providing key input on the direction and decision-making of the organization.
2. Communicator With All Stakeholders
CFOs should be skilled and agile communicators who can make complex financial data/information digestible to many stakeholders both inside and outside the organization. But solid presentation skills are just the tip of this CFO communication iceberg. A great CFO is perennially an influencer who brings both independence and trustworthiness to the role. That influence could be seen while the CFO is engaging in dialogue with the CEO about a potential merger, explaining the quarterly results to an analyst or journalist or reassuring a large investor about organizational strategy or financial performance.
3. Challenger of Business Units
Another vital role of the CFO is to scrutinize the health of business units, ensuring that business unit decisions serve the entire organization rather than just the business unit. The "challenger" role enhances both the CFO's "strategic partnership" function and the "effective communicator" function. According to McKinsey & Company, CFO Nicolas Tissot of railway firm Alstom explains that "CFOs are probably best positioned to challenge the business. They are independent of operations. And they are the only ones, apart from the CEO, who have a comprehensive vision of the company." Challenging effectively requires a nimble mindset and deft analysis, but should be a core CFO function to continually verify processes are optimized.
4. Creator of Competitive Advantage
A great CFO doesn't view the compliance function as merely "staying off the radar" of regulators and lawyers in order to limit liability, but as a business opportunity to create competitive advantage. Compliance requires time and resources, two things that directly impact your bottom line. Having siloed systems that don't share data to support compliance reporting, for example, will not only more than likely result in more regulatory penalties and enforcement actions, but will cost your organizations lots of time and money as you devote resources to closing compliance gaps. Compliance automation allows firms to divert valuable human and capital resources toward activities that directly drive revenue growth and create competitive advantage. Effective CFOs should not just seek to comply, but make their compliance efforts more dynamic.
5. Facilitator of Analytics
With the arrival of big data capabilities such as predictive analytics, CFOs are installed well to be masters of organizational data in a way that supports business strategy and decision-making. Workforce analytics, for instance, allows CFOs to model scenarios that look beyond the past and instead forecast the future, accounting for as wide a range of outcomes as possible.
Using workforce analytics enables your organization to benchmark your people's performance, engagement, pay and benefits against other business units in your organization or against your specific industry, providing an array of actionable insights from data. Making data-driven decisions about your workforce is no longer the purview of HR alone. Indeed, according to research from ADP, 57 percent of finance executives surveyed said that using data analytics for business decision-making was "extremely effective" or "very effective."
The value of the CFO only continues to expand in today's business landscape. The CFO role is moving away from a strictly number-crunching proposition and expanding into a position that drives organizational strategy, especially in areas such as workplace analytics and HCM. The CFO connects disparate corners of the organization into a cohesive entity.