5 Practices for Building Effective Teams: Key Takeaways From 'The Best Team Wins' by Adrian Gostick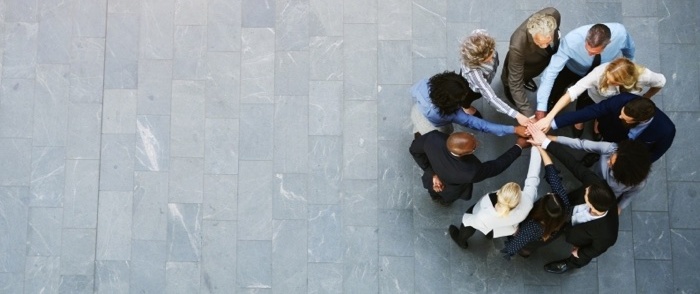 The authors of "The Best Team Wins" share five best practices for building effective teams. How can these tips improve your business?
As every business owner knows, building effective teams is hard work. Coordinating all your people around your most important business goals whether that means serving customers and delivering quality every single day or designing and creating innovative products takes a lot of communication, smarts and patience, especially since every team member is different. How do effective leaders do it? In their new book, "The Best Team Wins: The New Science of High Performance," Adrian Gostick and Chester Elton offer some great answers.
The authors are co-founders of The Culture Works, a company that helps organizations improve teamwork, employee engagement and culture. Through their research into successful companies and managers, Gostick and Elton discovered five basic principles nearly all effective managers follow when it comes to building effective teams. Try adapting them to your own business's needs.
1. Understand the Generational Differences in Your Workforce
Millennials are making up more and more of today's workforce, and they want to be managed differently. Although autonomy has long been an important workplace goal for baby boomers, Gostick and Elton found that millennials rank autonomy 22nd out of 23 work motivators. Along with teamwork, they want coaching and feedback from their managers. They also have a much stronger need for recognition than boomers do. Use these preferences to your advantage when building and managing teams of millennial employees.
2. "Manage to the One" to Get the Most From Each Team Member
Effective managers get to know their people, understanding each individual's drivers and motivators, and they use that knowledge to tailor each person's development. The authors suggest that managers regularly sit down with each of their employees to check in and discuss whether they're getting what they need to work well and grow. As hinted above, this personalized approach is especially effective with millennials.
3. Accelerate the Productivity of New Employees
Great leaders have multiple ways of efficiently getting the people on their teams up to speed. When they're hiring someone, for example, they may have each team member interview the candidate, not only so that it's a group decision but also so that everyone can get to know the new employee right away. Great managers also share all relevant information with new hires before they begin working, allowing them to hit the ground running and contribute productively from day one.
4. Encourage Your Team to Debate and Challenge Assumptions
Not overly concerned with "team harmony," today's best teams argue things out. That said, the manager needs to set the tone by admitting they don't have all the answers and are looking for people's input before making any decision. And team members need to be trained to offer each other a safe, respectful space for the open expression and productive discussion of ideas.
5. Focus Like a Laser on the Customer
Highly effective team leaders break down organizational barriers to work cross-functionally for customers. While everyone on a team should be a master of their specific role, remove the silos by establishing a broader common denominator of customer focus. As Gostick and Elton point out, when customers call or email your business, they're expecting to see one team working together to respond to their concerns.
Everyone knows that underperforming teams and disengaged employees can kill a business. While not all five of the takeaways from "The Best Team Wins" will make sense for every business or every scenario, they're great starting points for diagnosing and curing issues among your teams.
Stay up to date on all the latest trends and insights for business owners: Subscribe to our e-newsletter.