The Benefits of Outsourcing: Freeing You Up to Focus on Business Growth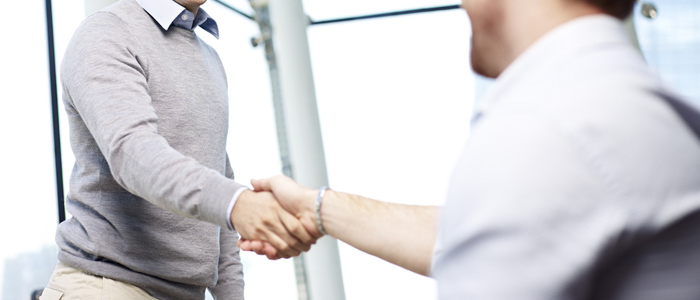 This article was updated on Sept. 11, 2018.

There are many benefits of outsourcing, as one small business owner discovered. Jon Mahoney is the owner of Maple Painting, LLC, a New Jersey-based painting contractor that works on industrial and commercial projects. Like so many small business owners, Mahoney found himself confronting more paperwork and compliance complexity as his business grew. Faced with increasing demands on his time, Mahoney decided to partner with an experienced payroll provider in order to better focus on his business. We spoke with him about that process.
What were the particular challenges that you faced before outsourcing?
Mahoney: Mostly it was around payroll, with all the cumbersome requirements for the state, and the taxes, and the deductions and everything else. It's incredibly difficult to just do the work that we get under contract, let alone make sure the workers are getting the right amount of money in their paychecks every week. To run things in-house, you need some powerful accounting software, which has a high initial cost along with incremental costs, and you need somebody in your office who's going to be able to manage it all properly.
So how was handling things in-house hurting your business?
Mahoney: To be perfectly honest, I don't have the time to sit behind a desk doing paperwork and manage all the complexities involved with payroll. We're a small business in a market that's very, very competitive. In order to provide the services we offer and at the same time be able to turn a profit, we need to be out in the field watching our projects closely, making sure we're doing the right job for our clients.
Was there a final straw that brought you to decide to partner with a payroll provider?
Mahoney: A lot of the projects we do are for public agencies, whether it's for the state or a school development authority or the Turnpike Authority. One of the biggest solutions our outsource partner provided us [with] was the ability to produce our certified payroll reports. Certified payroll reports are used to help demonstrate that you are meeting any prevailing wage or benefits payment requirements.
The public jobs that my company has worked on required that we submit payroll reports on a weekly basis. In my experience, you need to have a public works certificate to perform these jobs, and we were subject to audits by the state. And if you're found to be in error, or you're at fault, or you're not doing things right, they can pull your public works certificate. Now if that were to happen to us, we would most likely go out of business. Those reports take an immense amount of time, and our outsource partner now handles that for us.
How did you develop the relationship with your payroll partner?
Mahoney: It was very easy. I was assigned an "implementation specialist" to develop and implement my platform. All we had to do was provide [our partner with] the bank information of the employees. [We had to] provide them with the bank's information [that showed] where the payroll's going to be deducted from. Our outsource partner made the "implementation specialist" available to me for many weeks after the platform was set up, making sure I was comfortable using it and that it was working properly to meet my specific needs. Now all the payroll, reporting and paperwork is condensed into about 30 minutes per week.
How have things been better for your business after outsourcing?
Mahoney: It frees up my time to be doing what I should be doing, which is running the projects and turning over quality products to my customers — not doing paperwork.
What would you advise another business owner who's looking at whether to outsource HR or payroll?
Mahoney: They really should look at what it's costing them to do things in-house. Running a business is not as easy as it sounds, and it's something you have to constantly work at. So, I would say that you always need to manage your costs as best you can. Find out what it costs you in terms of time and resources to do things in-house and weigh that against completing the same tasks by outsourcing for a minimal fixed cost. Most small businesses like mine would probably be better off controlling their costs.
As Jon Mahoney's experience makes clear, the benefits of outsourcing payroll to an experienced payroll provider can be huge. Letting a trusted partner handle your payroll can free you up to focus on what you do best: growing your business.
Are you interested in learning more about outsourcing payroll? Click here for our free payroll solution buyer's guide.
Maple Painting, LLC was a client of ADP, LLC. at the time of this article's original publication, April 28, 2017.