Suing Small Businesses: Trends to Watch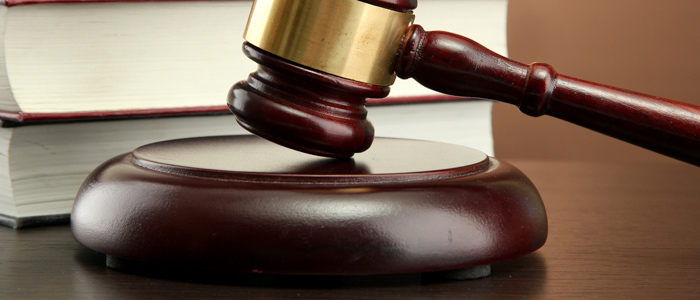 This article was updated on September 13, 2018.
Every year, more than 100 million lawsuits are filed in U.S. courts, according to Rocket Lawyer. Thirteen percent of small business owners have faced a lawsuit brought by an employee, vendor or customer, a Hiscox survey found. Nearly half of these cases resulted in negative consequences, including financial impact, loss of customers or damaged reputations. Examining the trends in suing small businesses can help your organization avoid encountering the same issues.
Employment Laws
Wage, discrimination, harassment and unsafe working conditions are some common drivers of employees' lawsuits. To help avoid these disputes, it is essential to provide employees with an employee handbook that outlines employment classifications and eligibility for overtime pay, schedule expectations, holiday and vacation policies, health care and pension benefits, anti-discrimination and harassment policies, complaint procedures, whether the business has an at-will employment policy and notice periods.
An employee handbook can serve as a reference for employees who are curious about business policies and can allow you to communicate important information all at once. Overtime laws, for example, are often a bugbear for small businesses and should be considered with care to help avoid liability. Handbooks are an effective way to communicate companies policies to all employees and maintaining electronic handbooks makes it easier to update and track employee certifications that they have read and understand them.
The increasing practice of classifying workers as independent contractors in on-demand businesses is one that should be viewed with caution. This model is well-suited to small businesses that want the flexibility and lower costs of hiring workers on an as-needed basis, but it has increasingly come under fire from legislators. Rulings that contractors of platform-based businesses should be categorized as employees and entitled to benefits, Social Security, back pay, expense reimbursements, workers' compensation and unemployment insurance payments.
Copyright Infringement

Another issue facing some small businesses is copyright infringement. A raft of lawsuits have been aimed at small businesses, such as cafes and bars, that use ambient music. Record businesses and other copyright holders are increasingly targeting these organizations and demanding payments ranging into the thousands of dollars. To avoid potential damages, be sure your business or employees subscribe to music services or other programs that help protect you from claims of unauthorized use.
Discrimination
Discrimination claims can be made in a wide range of circumstances, regarding such things as race, age and gender. All businesses must be aware of these laws and should ensure they provide a safe and fair work environment and an avenue for raising complaints of unfair treatment. One pitfall some small businesses may be less aware of, however, is the danger of lawsuits brought by customers.
Examples include customers alleging that disabled access and facilities are nonexistent or inadequate, or that a business refused to provide products or services to customers on religious grounds. Small businesses should keep themselves apprised of developments in these areas to help protect themselves from becoming the subject of similar lawsuits in the future.
These are some of the major trends in suing small businesses. Insurance can help defray the cost in some instances, as will staying abreast of the latest trends so you can take action to protect your business. However, seeking advice from an informed business adviser or legal professional may sometimes be essential and could make a huge difference in the satisfaction of both the employee and customer, helping to mitigate the risk that a claim will be brought.
Want to learn more? Click here for a free guidebook.