Recovery Hiring: 5 Tips for Small Businesses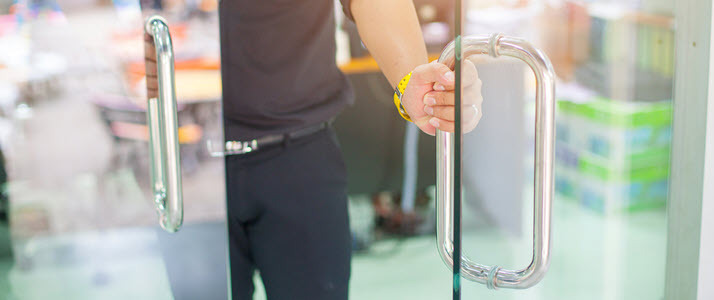 These tips can help your business get on the right track for a successful recovery.
The global health event shuttered or disrupted small businesses with the need for workers to practice strict hygiene and keep their distance. Your own business may have been forced to lay off or furlough employees. As the economy and your business recovers, you might need to hire or rehire — which can be a challenge even in the best of times. Here are five best practices for getting employees safely on board so they're ready for your business acceleration.
1. Contact Quality Employees Early
Get in touch with employees you want to re-hire as soon as possible in order to lock down their commitment to your business before they make other plans. As the economy re-opens, workers will be scrambling for job opportunities. Consider offering experienced employees a pay raise as an incentive to return — quality staff will be invaluable as you ramp back up.
2. Provide Clear Expectations for All Employees
Clearly explain the job requirements when you post ads and interview candidates. Outline responsibilities, hours, and the need to follow enhanced safety measures that may not have been required in their previous work. Ensuring new and returning employees understand what they are signing up for reduces the chance of turnover, which would hinder your acceleration.
3. Review Hiring, Disability and Leave of Absence Laws
Check the labor regulations and laws in your state and be sure you adhere to fair hiring practices and provide reasonable accommodations to people with disabilities as you follow recommended safety procedures. Learn about paid leave requirements — which potentially apply to employees who've been on leave or may yet go on leave — under the federal Families First Coronavirus Response Act. Review your policies and procedures to ensure compliance with applicable state and local rules as well.
4. Update Your Workers' Compensation Insurance
Not all small businesses are required to offer health insurance, however, most states require you to cover employees with workers' compensation insurance. Be sure you have adequate coverage in force — otherwise you may risk government fines, business shutdown and possible lawsuits from your employees if they are injured on the job.
5. Train and Monitor Your Employees
Once you've hired staff, schedule time for them to undergo paid training, even if they are returning employees. Be sure to walk them through their responsibilities and OSHA-required safety measures before you re-open. Monitor them closely for compliance. During your first few weeks of business, you or other experienced, responsible employees should be accessible in case they run into problems. Given the serious risks involved in ignoring guidelines, learning on the job isn't always a viable option.
Hiring and rehiring as COVID-19 restrictions ease will involve new complexities, so it's important to plan your hiring strategy properly in advance. The practices above can help your business get on the right track for a successful recovery.
This does not involve the offer or sale of insurance products. All insurance products will be offered and sold only through Automatic Data Processing Insurance Agency, Inc., its licensed agents or its licensed insurance partners, One ADP Blvd. Roseland, NJ 07068.