Popular Employee Perks for Attracting and Motivating Talent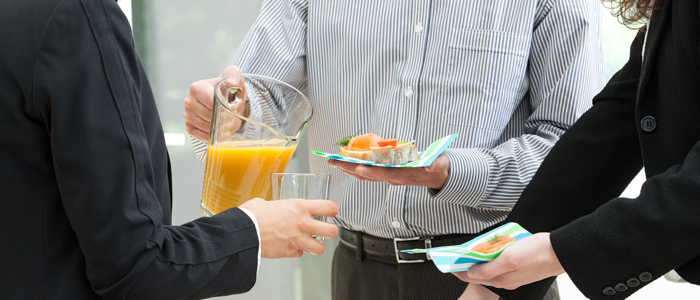 This article was updated on September 26, 2018.
By investing in unique office perks, you can create a more positive and engaging workplace environment. In the current market, companies are coming up with all kinds of popular employee perks as they try to attract talent and create a better company culture. In an effort to stay competitive, you should strive to understand the types of affordable benefits that your team would truly value.
Here are some popular employee perks that you might want to incorporate into your staff retention plan:
Free Food
Lunchtime is a perfect opportunity for employees in different departments to get to know each other. By making an effort to cater meals to celebrate special occasions or improve days when there are large meetings, you can create a positive atmosphere for team bonding. Free food is a simple but extremely desirable perk.
Paid Time Off
Employees across a variety of industries will appreciate the opportunity to take some vacation days. In fact, as Forbes reports, a recent survey from Glassdoor found that employees valued more traditional benefits — such as health insurance and paid time off — over those that serve to provide a fun working environment. Furthermore, in a nationwide CareerBuilder survey, respondents ranked half-day Fridays as the most desirable workplace perk.
If your organization tends to have a period of slower business during the year, you may want to adjust your employees' schedules accordingly. For example, if you're not particularly busy during the summer, you can institute a policy in which your employees can leave a few hours earlier on Fridays over this period.
Fitness Classes
Healthy employees are more productive employees. By offering subsidized gym memberships or fitness classes at your office, you can encourage your employees to stay active, which may have the added benefit of bringing down your future healthcare costs. You can even take the opportunity to get creative with the classes you provide. For example, inPowered offers relaxing yoga classes instead of traditional fitness classes, according to Inc.
In-House Training Seminars
In today's fast-paced office atmosphere, employees have limited time to work on their professional development. As such, in-house training seminars can be seen as an extremely valuable perk. These types of sessions can teach employees the skills they need to excel, which gives you a great return on your investment.
Depending on the subject, you may even be able to bring in a speaker for free. For example, a local financial advisor may be willing to give a free investment seminar to your employees because they are trying to find new clients.
Leadership Development
By investing in a leadership development program, you can give your employees a chance to work on their management skills, allowing you to identify good candidates for promotions. A variety of companies even offer cost-effective online courses that you can schedule at your convenience. You can also see if your local Small Business Development Center offers leadership classes for small business employees.
By investing in some popular employee perks, you can create a more positive and productive workplace environment.