How to Use Performance Review Feedback to Maximize Manager Potential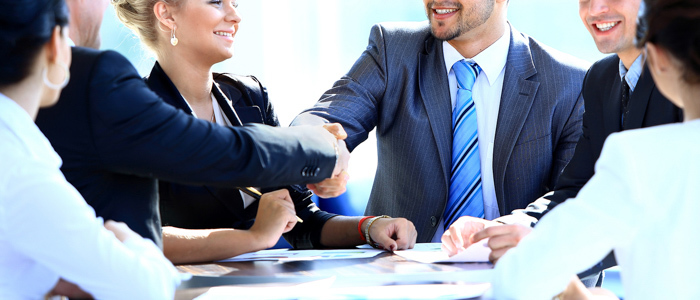 This article was updated on September 20, 2018.
Employees are the lifeblood of your organization. As such, it's critical to appreciate, review and regularly encourage improvement among all of your front-line staff. But it's also important to maximize the impact of your managers. Here are three tips to handle performance review feedback in a way that both respects confidentiality and increases supervisory satisfaction.
The Management Gap
Most organizations have confidence in their middle management team. While many supervisors have been promoted from front-line staff, others have been recruited for a specific skill set or based on past performance. So it may be surprising to hear from team members on a top-performing manager's team that his or her supervisory skills are less than stellar. And when it's time to hand out performance review feedback, you may be faced with a difficult task: Giving managers the information they need to improve without revealing specific details about confidential complaints.
Increase One-on-One Time With Employees
When using employee feedback to address manager performance, consider not only raising the concerns, but offer commitment to foster improvement. During the review process, many staff members may express that they don't have enough support from their managers. After all, in Gallup's State of the American Manager report, only 12 percent of employees responded "strongly agree" when asked if their manager helps them set work priorities. Similarly, only 13 percent responded "strongly agree" when asked if their manager helps them set performance goals.
By asking your supervisors to bump up the amount of time they spend actively engaging their employees, you can help address these concerns. But keep in mind that this initiative requires your support. You can't expect your managers to become active supervisors if you're not modeling this behavior or providing time for leaders to work alongside their teams.
Prioritize Policy
Often, managers promoted from within your organization face the stigma of suddenly being an "outsider" among their former colleagues. As a result, many go off script and avoid enforcing some aspects of corporate policy or overlook minor employee gaffes. These actions may lead to a pattern of inconsistent leadership in your company, which could cause frustration among team members and put the company at risk. As noted by the Houston Chronicle, however, one of the most important aspects of supervisor performance is adherence to policy and procedure — and consistent application across the workorce. Lean on this to encourage consistent output from managers, and make it clear that policy, not personal preference, comes first.
Tackle Tone
According to the Philadelphia Business Journal, issues of tone and culture need to be addressed during the review process
While there may be some circumstances that warrant managers to be direct, there is no need to raise every single complaint and manager misstep. Consider outlining a corporate vision of respect, honesty and simplicity that all managers must embrace and use this opportunity to remind managers of applicable EEO and other workplace fairness policies. Good supervisors will rise to the challenge, while their less capable counterparts will likely abandon ship.
Performance review feedback is critical to improving middle manager results and overall team satisfaction. By leveraging active supervision, corporate policy and communal culture, you can help shed light on shortfalls without compromising confidentiality.