Employee Training: One of the Most Important Investments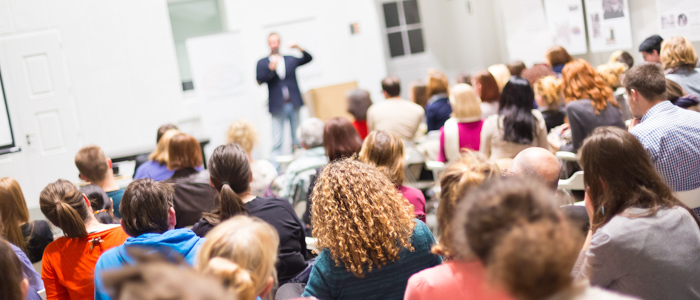 This article was updated on September 18, 2018.
In order to attract and retain the best performers, many business leaders feel the pressure to try to 'out-benefit' the competition by implementing new programs such as pet insurance, unlimited vacations, free snacks and even massages. But too often, organizations overlook one of the most critical aspects of managing people: training.
Why Is It so Important to Have a Program in Place?
Consider the benefits that training can bring to your business:

By implementing a structured program, you can demonstrate your commitment to your employees and their future, which can help you attract qualified candidates, build loyalty and boost employee retention.
Consistent development allows you to better connect with your employees in a variety of ways.
By teaching your employees the skills they need to advance their industry knowledge, you can help enable them to be more effective and efficient.
As a business leader, you should ask yourself the following questions: "Am I doing all that I can do to help my employees be better at their jobs? At the end of the day, are my employees smarter than they were when they arrived that morning?"
As you consider enhancing your training program, you should keep these four tips in mind:
Create a Culture of Learning
There's no right or wrong way to establish a development structure, as long as you aim to expand your employees' knowledge and experience with every session. One method is to create a routine that involves a variety of lessons spread out over time, which allows you to build topics upon each other. By establishing a culture of learning, you can stay apprised of industry trends, helping your business to remain competitive and relevant.
Compensate Education
Many companies, including small businesses, now incentivize training through in-house or third-party sessions. If there are relevant exams or certifications in your industry, you can offer increased wages to employees based on these standards of achievement. But if a standardized development program doesn't exist in your field, you can create your own exam or checklist of items that you deem to be worthy of pay increases instead.
Keep Sessions Brief, Focused and Fun
The best training sessions are short (15 to 45 minutes), stay on topic and add an element of fun. It's always important to keep in mind that you're teaching adults: Sessions shouldn't feel like a college lecture. You can achieve some of the best results by engaging other members of your leadership team in the process of actually designing the development program.
Provide Opportunities for Employees to Apply Their Learning
Just as your employees strive to learn, they want to have the opportunity to put their new knowledge and skills to the test. As such, it's important for you to provide your team with plenty of opportunities to practice and apply what they were taught in training.
As the war for talent continues, it's crucial for you to create a culture of learning that can establish a loyal bond between you and your employees. In the end, this may be far more advantageous to your business than any kind of trendy, new benefit.