8 Answers to Common Questions About Managed Payroll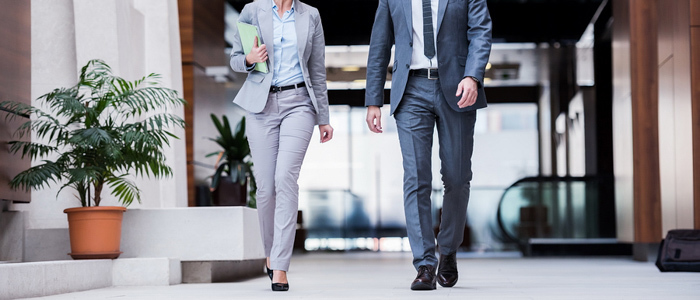 This article was updated on Sept. 13, 2018.

Payroll processing is an organizational function that is often under consideration for change and improvement. How an organization handles payroll affects many parts of your business besides just your people. Compliance with complex laws, integration of data, and security of sensitive information are all important issues to understand before considering a change. For many large organizations worldwide, that's where third-party payroll management comes in.
Here's what you need to know to decide if managed payroll is an option that could suit your organization.
1. What Is Included in a True Managed Payroll Solution, and What Are Its Benefits?
A true managed payroll solution should assist with meeting compliance requirements for every place the organization does business, work well with other software and systems, keep data secure, and come with expert help that will make sure everything works smoothly. This type of payroll solution can help address potential pitfalls like compliance and reporting issues related to taxes or health care. It can help you reduce costs and time of payroll administration, and offer more ways to pay your employees. Your organization can get more access to expertise and best-in-class technology that you might not be able to procure on your own. It should also serve to help increase your operational accuracy and avoid regulatory risk and penalties.
2. Does the Payroll Solution Meet Your Current and Future Needs?
While every organization does payroll, not every payroll management solution provides the same levels of function, service and reliability. In considering options, it is important to evaluate how comprehensive and reliable the services will be. Can the provider keep up with regulatory and technological changes? Will the provider be there to help as your organization grows? Other important considerations include how many countries does the provider cover, is their global expertise internal or do they partner with others, who are the partners, and will the system continue to stay current and be reliable over time.
3. Will the Provider Be Responsible for Changes to Interfaces from Payroll to Third-Party Systems Like Banks and Benefits Providers?
As different HCM providers transition from one version of their software to the next, new features and improvements to existing ones are something to look forward to. However, many times these changes can have a negative impact on the existing integrations you have with systems such as banks that handle direct deposits and payments to benefit providers. A good provider should be your partner and advisor through the process. A great provider will tackle and test these changes for you.
4. How Will the Success and Quality of the Payroll Processes Be Guaranteed?
Find out how long your prospective provider has been in business. Learn whether they have global expertise in the regions your organization has operations. One great way to gauge your provider's expertise is by meeting the potential managed payroll provider's teams and understanding how they work. Take a tour of their various facilities that will service the countries where you do business. Do they speak those languages, know about the local customs? You should feel comfortable that they understand your business and its needs completely.
5. How Much Will the Provider Charge to Help You Change and Configure a New Payroll System?
How difficult will it be for you to transition from one provider to the next? How difficult will it be to change from an on-premise solution to a cloud-based solution? How will this provider help you manage the existing integrations you have with other HCM systems? Integrating cloud-based solutions to work with your other software and processes should be something this provider is thinking about and planning for. Are initial programming and data transfer included? Is that pricing all-inclusive or are there hidden costs for additional services you may or may not want?
6. What Do You Need to Do About Data Integrity Before Migration?
As ADP reports, you should verify whether your legacy system data has been maintained regularly and whether it includes an integrity policy. Look for inconsistencies and inaccuracies, validating fundamental rules and cross-checking results. Time and effort invested in the migration and mapping process of the data beforehand will save time — and potential headaches for your staff — in the long run.
7. Who Tests Integration?
Your payroll solution will need to be integrated with other human resources areas and functions such as tax and compliance, benefits administration, and time and attendance. Confirm with the provider whether they will test this or expect you to manage and test compatibility and integration with other programs. If they require your team to perform this function, this could be a red flag that integration is a problem. Make sure the provider's solution addresses all your other payroll integration needs. You also need to see proof of scalability to accommodate the potential growth of your organization. Setup and scalability should be as easy and intuitive as possible.
8. What Is the Implementation Schedule and What Happens During the Changeover?
Make sure the turnaround times and implementation schedule match your needs. How will payroll be handled during the transition to the new provider and what are the anticipated obstacles? What's the changeover process should you decide to switch providers down the line or take payroll back in-house?
Payroll is necessary and critical to your operations, which means that handling this task wisely can free up valuable staff time and resources. Managed payroll could be just the answer you've been looking for.