5 Steps for Effectively Onboarding New Employees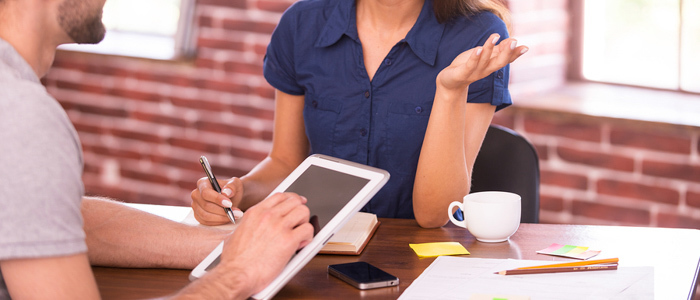 This article was updated on September 17, 2018.
Often one of the best parts of working in a small business is the sense of community it provides. As such, it's crucial that you do your best to integrate a new team member into your organizational culture as soon as possible. By doing so, all parties can benefit: New hires want to feel like they belong from their first day onward, while employers want their new hires to hit the ground running.
If you find that new team members feel confused and overwhelmed, it may be an indication that your onboarding process needs improvement. Following these five steps can help you integrate your new employees quickly and seamlessly.
1. Make Introductions
If the hiring manager will not be the employee's supervisor, you should introduce the employee to their manager and team prior to starting work. Be sure to share the necessary information with both sides so that you can facilitate the start of a good working relationship.
If possible, you should integrate peer interviewing into the hiring process, as this will allow you to evaluate how the candidate will fit in with your community before you make a job offer. Another good idea is to organize a social event, such as a lunch outing, to allow the new hire to get to know your team and vice versa.
2. Share Necessary Documentation
As part of the interview process, you should share documentation about job expectations, review the job description carefully and discuss your team culture. The goal here is to avoid surprises about the role and culture the new hire is entering. You'll want to follow the three Cs of integrating a new hire: Connect them to relevant people as soon as possible; make them comfortable by sharing information about job expectations and help them understand your culture so they can fit in quickly.
3. Create an Agenda for the New Hire's First Week
New hires will likely feel more comfortable and connected when they know exactly what they'll be doing when and with whom they'll be working. If a new employee walks into a first day of uncertainty, not knowing what to do or where to go for help, you may have a disappointed team member on your hands.
4. Allow New Hires to Complete Administrative Paperwork Prior to Their First Day
Nothing disappoints an excited, ready-to-go new employee more than having to sit at a desk alone for hours reading and signing a stack of paperwork. By sending out administrative paperwork in advance (and to the extent it does not conflict with any legal requirements), you can work to avoid this scenario. In addition, prior to the arrival of new employees, you should make sure that their desks are all set up and that you have provided them with the necessary access to all your systems. By doing this in advance, you can help save time and make your new employees feel welcome.
5. Check in With New Hires Early and Often
Make sure that your new employee's manager checks in with them at least once a day to see how things are going. If it makes sense for your business, consider suggesting this new reporting pair have formal, sit-down meetings at the end of each week, during which time they can discuss any questions and feedback.
Integrating a new team member into your small business can be a tricky process. By following the five steps above, you can create a more welcoming climate that will better connect the new hire to your team and help them feel more comfortable with your community culture.