3 Tips to Leverage SEO for Recruitment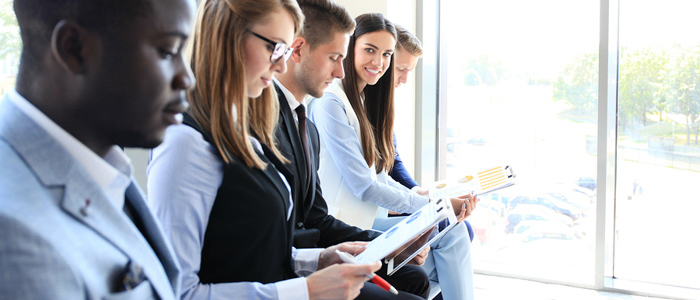 This article was updated on September 14, 2018.
Lots ... and lots ... and lots ... of people want to work for big-named tech giants. But for smaller businesses without the name recognition, using some tricks of the trade to climb up the search engine ladder — a process better known as search engine optimization (SEO) — can go a long way toward helping them reach many more people than the average small business, giving them a hiring advantage over their peers in the industry.
Does this cost a fortune? No. It's not so hard and the results can be dramatic. Here are three ways to leverage SEO for recruitment for your small or midsized business.
1. Pick Your Keywords Carefully
Keywords are ... well ... the key words that describe what makes a piece of web content searchable. So, use highly searchable keywords on your website, keeping them in line with the roles you are looking to fill. Knowing what you want and what your potential job candidates will search for is critical to your SEO success. You may have a great product that's important to get out there, but job hunters won't be searching for jobs based on products. They'll be searching for jobs based on job descriptions. Someone who wants a job as a SAS programmer will use that term, not the end product.
Keywords are especially important to use in job descriptions. You want people with the right skills to find and apply to your organization. Be sure your job descriptions are keyword rich, consistent and designed to attract the people you want to hire.
2. Keep Your Content Up-to-Date and Interesting
If you want job seekers to land on your website, you need a high Google ranking. To do this, you need relevant and fresh content. Fill your website with articles that follow a coherent theme. If your content is interesting, people will read, comment, share and link to it, which raises your website in Google searches.
It may be worth your money and your target audience's time to pay for original, engaging content. Strong keywords get people to land on your page, but impressive and unique content throughout your site makes it easier to leverage SEO for recruitment. It gives visitors a sense that you understand your field and, if done well, positions you as a trusted voice within your industry.
3. Use Social Media to Your Benefit
LinkedIn is a great site for recruiting, and Facebook and Twitter are wonderful platforms for sharing your site's typical web content. Utilize networking groups (focused on geography or job industry, for example) to post your job posts on LinkedIn and encourage your employees to do the same.
Paid media campaigns will allow you to focus your posts — job posts or content-related — on specific audiences. With more specific audiences targeted, more clicks on your content will ultimately push it up the search engine ladder.
You want to find the best candidates who want to work for your business. Start working on your SEO now, so everything is ready to go when you need to hire.