Tech-Savvy Finance Departments Will Lead the Way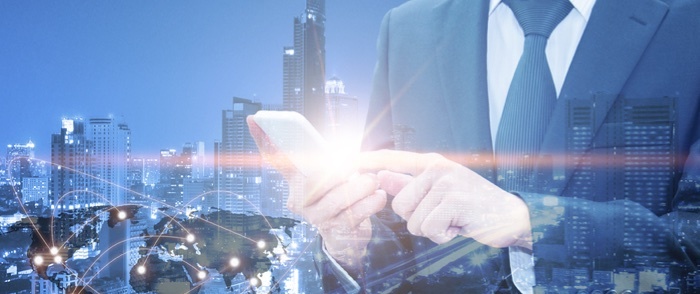 Technological savvy now ranks among the top CFO responsibilities. How do finance leaders embrace the need for tech knowledge?
Finance leaders are reaping the benefits of new technology. Charted Global Management Accountant (CGMA) reports that digital initiatives have helped 67 percent of CFOs improve their forecast accuracy and 66 percent enhance their decision-making skills.
It's one thing to recognize new CFO responsibilities and another to embody the role. Can finance leaders make the jump from budget-balancers to tech-savvy savants? Here's a how-to guide.

1. Know the Need
As a finance leader, you're likely swamped. C-suites expect ideal, ongoing outcomes with frozen (or reduced) budgets, while business departments make their case for more spending room — the cloud, mobile technology and analytics are usually popular requests. The result can be that it's easy for financial front-runners to see technical savvy as just one more responsibility and one that other colleagues are better suited to tackle.
According to Raconteur, however, "Finance departments are undergoing waves of disruption as new technologies transform their operations." Finance leaders may hold both the keys to yearly budgets and the critical technology needed to automate and secure digital interactions. New CFO responsibilities demand that finance executives embrace the need for actionable tech knowledge.
This is an all-in scenario: knowing more about technology can empower you and help secure your position.
2. Self-Evaluation Is Key
You should first determining where your strong suits are and what still makes you uncomfortable. Some finance leaders struggle with social media, while others are unsure about the cloud. Identify where you're lacking and start there.
"Technology" is a broad category, and it's easy to get overwhelmed. BusinessCollective recommends breaking down the learning process into smaller, actionable steps. Determine what you want to learn, then see what type of training exists. Hire expert help if you need more one-on-one assistance and practice using the technology until you're comfortable enough to implement it as day-to-day practice.
Asking for help is often the quickest way to solve a problem, so find an online community that caters to your needs. For example, if you're considering payroll automation or HCM solutions, seek out those with software expertise and ask questions.
3. Accept Displacement
Steady improvements in AI and automation suggest a future where CFO responsibilities look very different. It's no surprise that some finance leaders oppose tech learning on human-first grounds. After all, no one wants to lose their job to machines. As noted by Digitalist Magazine, however, the more likely scenario for CFO isn't replacement but displacement, which sees technology taking on greater responsibilities but simultaneously opening up new roles for finance experts. Becoming tech-savvy in the near term lets CFOs determine both the pace and eventual outcome of technology adoption.
The new finance leader responsibility? Understand and embrace technology to deliver ROI. The best way from here to there? Recognize the need to find the right learning environment and accept the evolution of finance roles.