Is Financial Wellness the Answer to Worker Stress?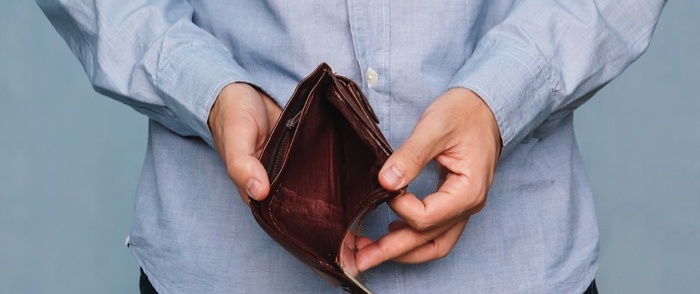 Some workers are in difficult financial situations, but employers have the tools and opportunity to help guide them with an employee financial wellness initiative.
Wouldn't it be nice to have a workforce that was more productive and less stressed? Prudential reports that 82 percent of finance leaders say their organization benefits from having a financially secure workforce.
Employee financial wellness should be a priority for businesses. Workers depend on their employers for financial security, but many organizations don't think about the broader impact of that concept. How does this struggle affect worker decisions, productivity and stress?
A Resolution for Financial Fitness
Workers have multiple financial goals, such as saving more money, paying down debt and living more frugally. CNBC reports that 78 percent of full-time workers are living paycheck to paycheck, struggling to keep their heads above water while trying not to show it. The types of challenges facing workers are myriad. According to the International Foundation of Employee Benefit Plans (IFEBP), there are five major financial issues for workers: debt, saving for retirement, saving or paying for children's education, covering basic living expenses and paying for medical expenses.
You could offer employees a matching program for paying down debt. For every dollar of student loans a worker pays down, the employer could match it at 100 percent or 50 percent up to a specific threshold. For retirement savings, what about setting up auto-enrollment for a percentage into your 401(k) plan and having a set auto-increase? 401KSpecialist notes that plans with auto-enrollment have a 90 percent participation rate. For saving or paying for children's education, student loans are a major issue, so why not offer guidance on how to select low-cost schools that don't come with a hefty price tag? Or, employers could match education funds.
The Value of an Employee Financial Wellness Solution
It's not surprising that workers depend heavily on employers for stability. The Guardian Life Insurance Company of America reports that 60 percent of workers say their employer benefits contribute positively to their financial security. IFEBP points to three areas where financial strain hampers employee performance:
- An increase in stress among employees
- Workers' inability to focus at work
- Absenteeism and tardiness
Creating a financial wellness program can not only help employees solve their personal challenges, but also reduce stress and boost innovation in the workplace. By educating workers on a variety of areas — from smarter daily financial decisions to bigger picture areas like debt repayment support — employers can help improve worker and business performance. For example, the top five areas of stress mentioned above provide a starting point for employers hoping to offer education and support.
The right solution doesn't have to try and tackle every problem your employees face in one fell swoop. By starting small and helping to guide workers toward smarter decisions, employers can reap the benefits of a more focused employee population with greater productivity and performance.