Find Candidates You Love, Faster: Recruiting Strategies Inspired by Dating Apps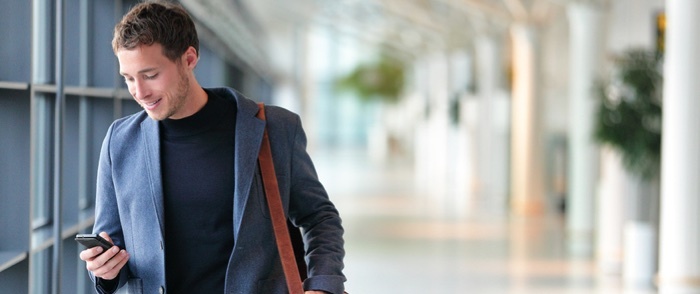 Recruiting in today's job market requires creative, smart solutions.
As with every aspect of your organization, recruiting strategies need to be continuously updated to keep pace with the changing business landscape. This is especially true now that employees are spending less time than ever before at organizations. Not because they're actively searching for other jobs, but because they never stop being passively open to opportunities. This is especially true of people under the age of 34, who, according to the Bureau of Labor Statistics, spend an average of 2.8 years at each job.
A major reason for this? Recruiters are easily able to search for potential matches through social media applications like LinkedIn, and are never shy about reaching out. It's becoming less common for skilled workers to actively apply for a position; instead, they simply wait for the next opportunity to be presented to them.
Because of this, it can be increasingly difficult to recognize signs that an employee is about to resign, as the worker themselves may be perfectly happy until they're offered a higher salary. If your organization is struggling with higher turnover, know that it isn't necessarily because of any fault in the employee experience — it's just the new normal.
Combine Dating and Recruiting Strategies to Improve Hiring Overall
As the average employee tenure declines, organizations are being forced to adapt their recruiting strategies to a new hiring culture or face human resource shortages. One of the most effective solutions gaining popularity is recruiting platforms that look and feel like dating apps — or, in some cases, are even part of existing matchmaking tools. These tools let employees create shorter profiles, upload their resumes and scroll through potential positions quickly. Applications take only a few clicks and their profile is viewable and searchable, which helps recruiters actively look for potential fits.
While dating-inspired recruiting apps are helpful for filling positions quickly, they also offer a host of other benefits. One of the most impactful is that these software solutions use machine learning to match candidates with jobs they're most likely a fit for. The matchmaking is based on much more than just a resume.
For example, as noted by TechCrunch, the app Workey asks applicants questions about what kind of job culture they're looking for, what their current job is like, what they like and don't like about it, and more. Applicants can then anonymously look at postings and indicate what they're interested in. Recruiters use the app by swiping through candidates and indicating candidates they think are a good fit. Much like Tinder, the app will "match" those who have a mutual interest, saving both from avalanches of unwanted emails and phone calls.
For organizations that want to take it a step further, dating and friendship app Bumble offers Bumble Bizz, where users can search for a new job using the well-known tool for love. Don't worry, you won't learn too much about candidates — work and dating profiles will be separate, as CNBC reports.
Quality Over Quantity
Investing in recruiting strategies that result in faster, better hires will likely be a better choice than simply going for the cheapest option. Between the cost your organization incurs in the interview process (which can easily add up to many hours of employee time per candidate) and the cost of onboarding and ramping up a new team member, every new hire can be expensive, as Forbes notes. If a solution helps your organization find long-term employees most consistently, it can pay for itself.
Dating-style recruiting apps aren't just popular because candidates like them — they may work better for employers too. By allowing recruiters to access candidates and learn more about each one, they enable organizations to find those who aren't just qualified for the job, they're also a good fit for the organizational culture.