Convincing the C-Suite: The Fiscal Foundation of Cloud Integration Solutions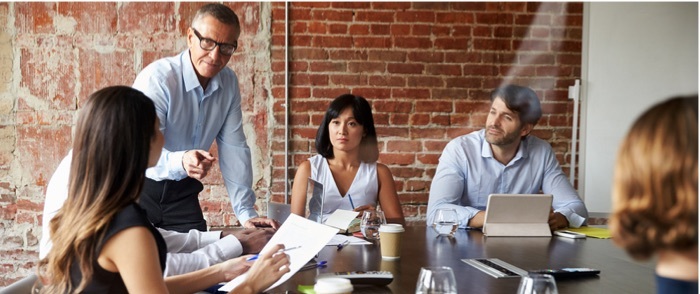 How do HR teams convince C-suites that global cloud integration solutions for HCM are necessary for long-term success?
The face of HR is changing. HR Technologist says innovations such as artificial intelligence (AI) are "poised to take HR by storm," allowing human resource teams to streamline onboarding, talent development and ongoing education.
Also on the horizon? Cloud integration solutions that link HCM tools across global corporate networks. Michele Gray, Director of Business Advisory Services for ADP, says these "C2C" integrations offer "data consistency, greater accuracy, faster response, lower transactional costs and greater user satisfaction."
The challenge? Convincing the C-suite that this kind of cloud-based, large-scale investment offers a firm financial foundation.
Human Capital in the Cloud
The complex nature of human capital management is often cited as a barrier to cloud adoption. But maturing clouds and evolving expectations of personal data privacy have prompted a shift in HR. Gray says firms must now acknowledge "the importance to the bottom line of retaining key talent," a task made simpler with cloud-based HCM. A recent Sierra-Cedar study found that lower user satisfaction with HCM tools made companies four times more likely to switch vendors. In an experience-first, data-driven market, cloud solutions are the only way to meet rising user expectations.
The next step? Cloud integration solutions linking multiple HCM clouds across global offices. Benefits include:
Single-Source Data: "Data accuracy is essential for confidence and credibility" for any published workforce information, says Gray. But multiple clouds mean multiple data sources — and the potential for workplace analytics or headcount data that isn't consistent. HCM C2C offers "a single source of the 'truth' more easily enabled by integration."
HR Responsiveness: Lexology says new legislation such as the General Data Protection Regulation (GDPR) comes with significant expectations for HR when it comes to the use, storage and disclosure of personal data. Depending upon the location of the employee, organization, and type of data, organizations must be able to quickly retrieve information, vet and redact the personal information of other employees and ensure that all data transmissions are conducted securely. Cloud-to-cloud integrations streamline this process and provide an auditable trail of interaction.
Future-Proofing: Gray says, "Real-time and accurate data is key to support business analytics and workforce intelligence and it is crucially important for effective predictive analytics and machine learning on which most of the HCM future technologies are being based." Without a cloud-based HCM foundation, it becomes virtually impossible for organizations to leverage emerging technologies, in turn reducing their efficacy and increasing their total spend — just to keep up.
Gray puts it simply: "C2C integration brings process efficiency, reduces multiple instances of data maintenance and system administration, all of which typically brings savings to cost of goods sold and operating expenses which strengthen the company's bottom line."
C-Suite Challenges
Cloud integration solutions for HCM offer clear benefits, yet C-suites are often resistant to these solutions. Gray says, "Many companies underestimate how many different sources of data have HCM data (and HCM-related critical data) within their HCM ecosystem." As a result, cloud deployments are often costly and complicated, making financial leaders reluctant to set aside the budgets necessary to fully fund C2C adoption. According to the Sierra-Cedar study, nearly 40 percent of companies spend 10-25 percent of their total HR technology budgets on integration. Many finance leaders are worried that more spending means more complexity.
Onboarding the C-Suite
So how do HR teams and supportive finance leaders convince the rest of the C-suite that onboarding C2C HCM comes with a solid ROI?
Talk Savings — Gray says studies have shown that organizations with fully integrated cloud-based HCM typically enjoy annual savings between 8 and 12 percent. Moving big data storage and handling off-site also comes with significant savings in hardware maintenance, upgrading and replacement.
Articulate Returns — Since HCM tools don't directly generate revenue, it's often difficult for HR teams to articulate value. A 2016 Gallup meta analysis offers some help: Businesses in the upper quartile of employee engagement saw 20 percent productivity and 21 percent profit increases compared to those in the lower quartile — and cloud-based HCM can be critical to boosting employee engagement. It can also help demonstrate the equivalency of time and money: HR departments and front-line employees not bogged down by outdated HCM tools have more time to focus on the tasks that will boost the bottom line.
Communicate Quality — "Only sizable HCM providers have the resources to invest, maintain and develop new integration technologies such as 'bring your own data' and intuitive 'drag and drop,'" notes Gray. For enterprises, while large-scale cloud integration solutions may come with substantial price tags, they also offer the shortest path to ROI.
Cloud-to-cloud HCM is critical for HR to effectively manage global workforce data. Convincing the C-suite requires a compelling argument that's equal parts benefit and bottom-line improvement.