Reducing Compliance Costs Through Improved Efficiency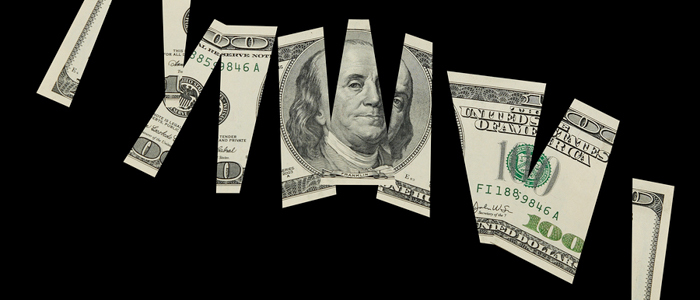 This article was updated on July 4, 2018.
Reducing compliance costs may be one of the most intractable areas of cost reduction for company executives. If a central CFO role is to function as Chief of Cost Cutting, the difficulties often extend beyond merely identifying areas to cut costs — it's making them stick. It's part of an overall movement that some analysts call "save to grow."
Omar Aguilar, principal at Deloitte Consulting, LLP, explains that "save to grow is alive and well," according to Spend Matters Network. Organizations must seek cost reductions in order to invest in growth strategies because growth "cannot come for free."
The concept was borne out of Deloitte's 2016 Cost Survey Report of cost-management trends among the U.S.-based Fortune 1000 companies surveyed. Cost-reduction targets are being raised in order to support growth initiatives, a side effect of global economic uncertainty. According to Deloitte, though, failures — specifically, failure to reach those cost reduction goals — are on the rise. The survey found that with cost reduction targets ranging between 10 percent and 20 percent, executives indicated that 58 percent of them were unable to meet their cost-reduction targets.
In many industry verticals, compliance expenses represent a significant portion of those costs. The 2015 Protiviti survey, which was focused on compliance with Sarbanes-Oxley (SOX) regulation, conveys the extent of the problem. Despite the maturity of the 2002 law, executives and audit professionals reported substantial increases in the hours required to comply.
Efficient but Compliant
Efficiency improvements can help in reducing compliance costs and meeting cost targets, but should be undertaken with caution.
Here are a few examples of potential cost-reduction techniques.
1. Measure current compliance costs. Get a baseline. Many organizations don't know what their compliance operations cost. Include direct and indirect costs and make it process-specific. If compliance in a particular sector is tied to a product line, for example, a software firm that is getting into medical devices, the cost should be associated with the line of business, not the entire firm.
2. Offer employee incentives. Develop incentives for employees and their managers to become engaged in cost-saving measures. For example, reward good ideas with recognition appropriate to the employee's role in the organization. Treat incentive programs as projects that last no more than three years, however, to avoid calcification.
3. Delegate cost containment to line managers. When the specific industry calls for it, cost containment responsibilities should be extended, through both training and reporting requirements, to line managers, who can help develop training programs to improve their own workforce efficiencies in how compliance is effected.
4. Identify and segregate compliance duties. Some investigations have demonstrated that cost improvements are possible when there is transaction-level compliance traceability — a capability to identify which worker, teams and project events are associated with compliance-related costs.
5. Increase automation. Many organizations will likely need to increase automation in order to reduce compliance costs. Savings from automation can be significant. Available accelerators through automation include workflow management, automated alerts, smart sensors and better integration of existing systems currently operating in separate silos. Candidate automation areas include operational-intelligence methods, standards-aligned processes and improved management by exception.
6. Perform benchmarking across like industries. Often one business in a sector acts as a lead innovator in either reducing costs or finding indirect cost drivers (supply chain problems, unreliable data, new technologies). Benchmarking your own organization's practices against the innovator's can help lead to cost reductions.
Efficiency's 2 Main Levers
People and projects are the two main levers a CFO has available. People are closer to the actual compliance processes. They'll know what is feasible and what is merely wished-for. A CFO with an open-door policy will benefit from ideas she probably would not have thought of on her own, and can help avoid dead-end or risky "savings."
Treat compliance efficiency improvement initiatives as projects. Give initiatives a defined life cycle, which allows them to be measured against the purported benefit. If they work beyond the typical three years, they can be relaunched with great fanfare and promise.