How to Report a Workers' Compensation Claim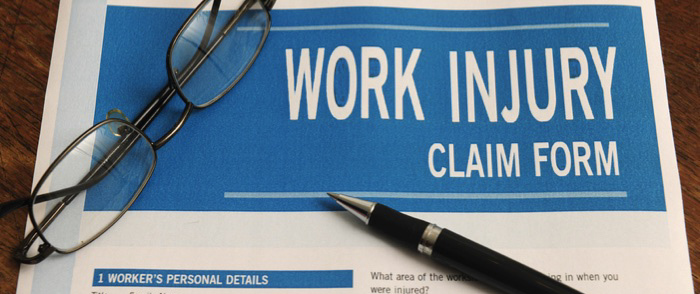 Business owners need to know how to file for workers' compensation when an employee is ill or injured.
When a work-related illness or injury occurs, it is important to report the claim as soon as possible. This ensures the employer meets both state jurisdictional and policy requirements, as well as helps ensure that appropriate medical care is provided in a timely manner to assist the injured or ill employee in getting back to health and work as soon as possible. Delayed reporting has been shown to drive up claim costs.
Take time now to understand the reasons for filing a claim and the proper steps to take, so you are ready to respond quickly if an illness or injury occurs.
Report Workplace Incidents
Sometimes when an employee is injured at work, a business owner attempts to pay for their medical expenses personally rather than filing a claim. However, that strategy often backfires because what may appear to be an inexpensive, minor injury could require ongoing medical attention, therapy or other expensive services.
"Many business owners assume they are saving money by not filing a claim. But the costs end up being more than expected, and they file the claim anyway," says Debra Robertson, Claim Account Executive at The Hartford. "By the time we get the claim, the business owner has already spent a lot of money — and some of those expenses may not be reimbursable."
Steps for Filing:
1. Make It Timely
Before any workplace injuries occur, be sure to put an internal reporting process in place. It's crucial that employees know to alert their supervisors immediately after an incident, and that supervisors know how to initiate the reporting process.
2. Know What You Need
When you call to make a claim, you will need to have all the pertinent information ready. The insurance company will need to know the workers' compensation policy number, details of the illness or injury, the employee's personal information, hire date, position title and wage information.
3. Make the Call
It's the employer's responsibility to file a workers' compensation claim for their workers as soon as the illness or injury is reported to the employer. While it should be the employer who reports the claim, anyone can, including the worker, their doctor, attorney or other medical service provider. It is in the best interest of the worker and the employer to report workers' compensation claims as soon as possible after an injury.
Read the rest of our series on workers' compensation insurance:
Part 1: Common Workers' Compensation Claims and How to Avoid Them
Part 3: How to Help Employees Return to Work After a Workers' Comp Injury
Automatic Data Processing Insurance Agency, Inc. (ADPIA) is an affiliate of ADP, Inc. All insurance products will be offered and sold only through ADPIA, its licensed agents or its licensed insurance partners; 1 ADP Blvd. Roseland, NJ 07068. CA license #0D04044. Licensed in 50 states. All services may not be available in all states. This information is not intended as tax or legal advice. If you have any questions, contact a tax or legal professional.
This is not an endorsement of The Hartford or any of its products and services. ADPIA partners with multiple carriers to provide access to Workers' Compensation products and services.