Success Stories: HAECO Americas Flies Forward with ADP Benefits and ADP DataCloud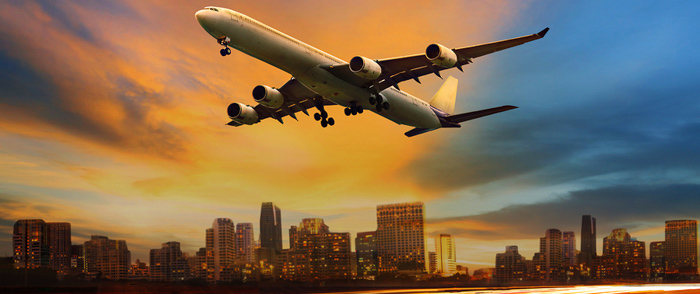 For more than 20 years, HAECO Americas has relied on ADP® to serve the HR and payroll needs of its more than 2,500 employees.
For more than 20 years, HAECO Americas has relied on ADP payroll and HR programs to serve the needs of its more than 2,500 employees. As the HR team started to assess its benefits offerings for 2018, the company decided to turn to ADP to help with its benefits administration.
"With our former benefits provider, we weren't confident the information we were sending to carriers was accurate because the system couldn't handle certain benefits calculations," said Lisa Salimbene, Director of Corporate Compensation and Benefits at HAECO Americas. "That created tons of work for my team having to fix errors and manually update information. The great thing about using ADP for payroll, HR, time and benefits is that the platform is integrated so all the information flows seamlessly from one module to the next in real-time. The deduction files come over at the push of a button, saving so much time and allowing us to focus on strategic work."
As the company geared up for open enrollment last October, it also rolled out MyADP, a self-service application that allows employees to view and enroll in benefits and see their tax information as well as their paychecks all in one place from their desktop or mobile device.
"We had 1,900 employees register for MyADP during open enrollment which well exceeded expectations and the feedback has been awesome," said Salimbene. "The portal is a great platform to share information and educate employees on benefits offerings. As one of the leading providers of aircraft maintenance, repair and overhaul services, about two-thirds of our workforce is out in the field so they also love being able use the ADP Mobile Solutions app to see their payroll information."
Other positives of relying on ADP for benefits have been the reporting capabilities and ease of use.
"It's so easy to look up, find and upload the benefits data I need and employees say benefits enrollment was a breeze," added Salimbene. "With everything on one integrated platform, I no longer need to add new hires into the system manually each year which always left room for error. Everything is now totally streamlined."
The HR team is also excited to tap into the benchmarking and predictive analytics tools powered by the ADP DataCloud.
"We just started digging into the wealth of data available in DataCloud," said Salimbene. "Before if we wanted to see how we fared versus competitors on compensation we had to rely on the Bureau of Labor Statistics or survey data that could often be outdated. It used to be a guessing game so it will be great to have data on how we measure up to industry peers at our fingertips and be able to analyze things like turnover probability by job type, manager and employee. The dashboards provide a tremendous amount of insight that I think will really help us make better informed business decisions going forward."
Salimbene also applauded ADP for its customer service and ease of implementation.
"Our account team is so reliable and knowledgeable," said Salimbene. "I'm a process person and love that ADP has great processes and project plans in place to make sure there are no loose ends and that things run smoothly. During this last implementation, the team would bring up things we didn't think to consider and let us know where they saw patterns or potential issues. ADP adds so much value, they've been a great partner to HAECO and I can sleep easier at night knowing they have my back."