Interviewing 101: Interviewing Tips You Need to Know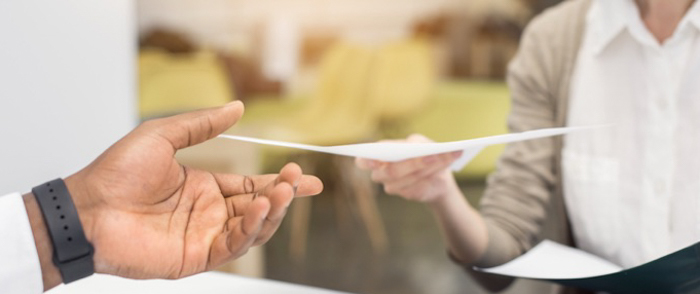 The fourth and final installment of "Interviewing 101" presents interviewing tips that will help you hire the right candidates.
According to Entrepreneur, the average cost of a bad hire can "equal 30 percent of the individual's first-year potential earnings." Poor hiring decisions may also impact company culture, cause loss of opportunity and create headaches for management. In other words, your business can't afford these mistakes.
The fourth and final installment of Interviewing 101 presents interviewing tips that will help you hire the right candidates.
What to Do
When interviewing candidates, employers should:
Let the candidate talk. According to Robert Half, if you're talking more than 20 percent of the time, then you're talking too much. When the candidate does the majority of the talking, you can learn more about them. Ask follow-up questions based on your conversation to cover anything they didn't touch on.
Have a standard list of interview questions. This allows you to be more objective when comparing and contrasting candidates. Providing structure can also help your interviewers avoid potential pitfalls by accidentally asking questions that cause applicants to reveal protected attributes.
Take notes. These notes will help you remember the specifics of each interview, allowing you to make a more informed hiring decision.
Pitfalls to Avoid
Avoiding the following pitfalls will pay off during each and every interview. Don't:
Fail to prescreen your candidates. Prescreening candidates on the phone can save a business a substantial amount of time during the interview process, according to the Balance. Through prescreening, you can get an idea of an individual's knowledge, experience and interest in a position before committing to an in-person interview.
Have unrealistic expectations. Most employers would like to find the best candidates for the best cost. But you may have unrealistic expectations. Your perspective on each potential candidate will benefit from a down-to-earth understanding. Make sure everything listed in your job description as "required" is really required. See if the salary range you've scoped out matches that of similar positions at other organizations.
Wait too long to decide. The longer you wait to hire a candidate, the more likely you are to lose that person to another company. Move through the interview process steadily so you don't miss out on great talent.
Where to Find More Candidates
If you've interviewed multiple people and haven't found the quality candidates you were hoping to, it may be time to broaden your search — think job boards, networking events and career sites, according to Jobscan. Online recruitment services like ZipRecruiter can help business owners find candidates efficiently.
In addition to these more traditional search methods, consider expanding out to LinkedIn and newer websites. You can use LinkedIn to find and reach out to passive candidates.
Additionally, consider establishing an employee referral program. Up to 40 percent of new hires come via employee referrals, and hiring these candidates tends to take much less time. By creating an employee referral program, promoting the program and celebrating new hires, businesses may find success in attracting new talent through their current employees.
Refine your process by considering the interviewing tips above, and revisiting and revising the process as employment trends and talent demands change.