Disability Benefits for Employees: What Should I Offer My Staff?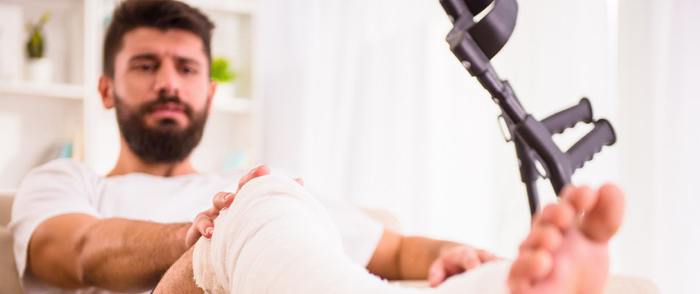 By adding disability benefits for employees onto existing coverage options, business owners can boost staff satisfaction without breaking the bank.
What's one of the best ways to retain employees and increase staff satisfaction? Offer more than money.
If feasible, provide perks such as paid time off, educational leave and optional insurance benefits. Understandably, of course, cost tops the list of business owner worries. But when it comes to a la carte insurance options — specifically disability benefits for employees — an increasingly diverse market means lower prices and more choices for employers and employees.
Going Up
According to The Balance, disability numbers have risen 400 percent over the last 25 years for people between 17 and 44 years of age, covering some of your staff's most productive years. More worrisome is the fact that before reaching 65, roughly 15 percent of workers will endure disabilities lasting five years or more.
Basic health insurance won't cover this type of absence, forcing workers either to burn sick days (if their concern is short-term) or to take a leave of absence for more serious issues. In both cases, the stress of not being fully covered can start to weigh on staff and affect their overall job performance. It's also problematic for business owners. If top workers become injured, for example in a car accident, and don't have access to the coverage they need, they may never return to work.
Making the Offer
As Business News Daily notes, nontraditional benefits like student loan repayment assistance, group legal services and disability insurance can help attract and retain the right employees. However, the quality of benefits matters. If insurance is too expensive for your employees to afford, it can hurt morale rather than help it. When it comes to disability insurance, employers must find a balance between upfront costs and long-term benefits.
The first task for business owners is to choose between short-term and long-term disability options. Typically, short-term solutions come closer to matching current wages but offer durations between two and six months. Long-term insurance can cover between 50 and 70 percent of monthly salary for years or even decades, but employees must typically be employed full time. Ideally, you can opt for a combination of the two for maximum coverage.
Breaking Down the Cost
While the cost of disability insurance varies based on the level and length of coverage, there are several ways you can reduce spending without compromising benefits.
Manage exclusion periods: For long-term disability insurance, coverage can start after 30 days, 60 days, 90 days or even longer periods defined by your insurance agreement. The benefit is that if employees are willing to wait for coverage — and can use sick days to fill in the gaps — the total cost for both owners and staff is reduced.
Go a la carte: Gone are the days of cumbersome, all-or-nothing insurance plans. Insurance carriers now provide access to a la carte plans which let employers customize the type, length and total cost of the coverage they want for their employees. It's also worth noting that many a la carte disability plans rely more on employee contribution than on employer payments, meaning the total cost is minimal for business owners, while staff are often happy to opt in and pay more out-of-pocket for reliable benefits in the case of injury or illness.
Choose digital delivery: Leveraging digital access portals and online claim forms, it's possible to reduce the overhead and time investment associated with traditional disability insurance. The result? Cost savings for you and quicker access to coverage for your staff.
Retaining great staff often depends on a combination of competitive wages and top-tier benefits. By adding disability benefits for employees onto existing coverage options, business owners may be able to boost staff satisfaction without being prohibitively costly.
Automatic Data Processing Insurance Agency, Inc. (ADPIA) is an affiliate of ADP, LLC. All insurance products will be offered and sold only through ADPIA, its licensed agents or its licensed insurance partners; 1 ADP Blvd. Roseland, NJ 07068. CA license #0D04044. Licensed in 50 states. All services may not be available in all states. This information is not intended as tax or legal advice. If you have any questions, contact a tax or legal professional.