Workers' Compensation: A Premium Audit Checklist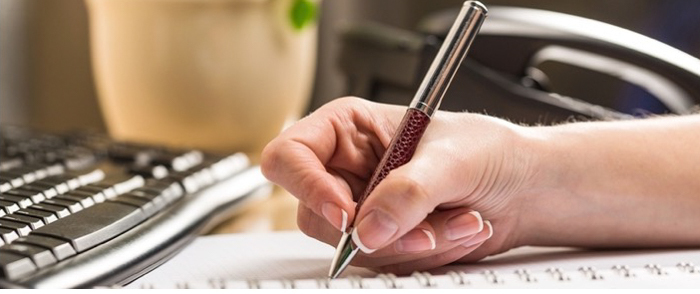 A premium audit checklist helps you stay organized and ensure that you're collecting and submitting the right information. Here's what you need to know.
By Kelly Spors
When your insurer conducts a premium audit, it will ask you for payroll, employee and/or sales and tax records related to your business. That's because the premiums on your workers' compensation and other types of small business insurance policies are based on this information. The insurer will use the information you provide to determine whether your premium needs to be adjusted — up or down.
To make the process faster and smoother, here's a premium audit checklist of ways to stay organized and ensure you're collecting and submitting the right information.
Ask Your Insurer for Time-Saving Resources
Most insurers will provide you with helpful resources to make the audit process simpler. This can include a checklist of documents it needs from you, a list of frequently asked questions and even a sample premium audit to help you better understand the process.
Keep a Running To-Do List
Have a checklist of things you need to do and put it in an easy-to-find place, such as clipped to the folder where you're storing the documents and information your insurer wants to see. Check steps off the list once you've completed them. (And be sure to submit documents by the deadline given by your insurer.)
Gather the Right Documents
Your insurer will tell you what information it needs — and that will vary depending on your business, the type of insurance policy being audited, your state's rules and what information the insurer needs to verify. That said, here's a list of commonly requested information:
Recent quarterly 941 forms (federal employer tax returns)
Recent Schedule C tax forms or other income tax forms
Other payroll report records
Details about the company owners, officers and partners, including names, title, where they work, percentage of stock owned and earnings over the audit period
1099s and certificates of insurance for any independent contractors
Your company's general ledger or sales journal
Cash receipts
Sales tax records
Review Your Documents for Accuracy
Providing incorrect information or even glaring errors can prolong the audit process and require you to resubmit documents. Before submitting any information or documents to your insurer, look them over and confirm that the information is correct.
Store Documents in One Easy-to-Access Place
Gather all the documents and information your insurer requests in a folder so you don't lose track of it. If you're submitting documents to your insurer electronically, make sure to give them file names without any special characters. This prevents problems uploading them to your insurer's portal.
Call If You Need Help
Your insurer should offer a toll-free number that can answer any questions you have about the audit process. Don't hesitate to call! It can save you valuable time and frustration.
The premium audit process may feel intimidating, but it's actually quite straightforward and standardized. It's just a matter of submitting the requested business information by the deadline. Staying organized with this premium audit checklist will only simplify process.
Other articles in this series:
Workers' Compensation: What Is a Premium Audit?

Workers' Compensation: 5 Tips for Surviving a Premium Audit
The information provided in these materials is intended to be general and advisory in nature. It shall not be considered legal advice. The Hartford does not warrant that the implementation of any view or recommendation contained herein will: (i) result in the elimination of any unsafe conditions at your business locations or with respect to your business operations; or (ii) will be an appropriate legal or business practice. The Hartford assumes no responsibility for the control or correction of hazards or legal compliance with respect to your business practices, and the views and recommendations contained herein shall not constitute our undertaking, on your behalf or for the benefit of others, to determine or warrant that your business premises, locations or operations are safe or healthful, or are in compliance with any law, rule or regulation. Readers seeking to resolve specific safety, legal or business issues or concerns related to the information provided in these materials should consult their safety consultant, attorney or business advisors.
The Hartford¨ is Hartford Fire Insurance Company and its affiliated property and casualty insurance companies, 690 Asylum Avenue, Hartford, CT 06155.
Certain coverages vary by state and may not be available to all businesses. All Hartford coverages and services described on this page may be offered by one or more of the property and casualty insurance company subsidiaries of The Hartford Financial Services Group, Inc. In TX, this insurance is written by Sentinel Insurance Company, Ltd., Hartford Casualty Insurance Company, Hartford Lloyd's Insurance Company, Property and Casualty Insurance Company of Hartford, Hartford Underwriters Insurance Company, Twin City Fire Insurance Company, Hartford Accident and Indemnity Company and Hartford Fire Insurance Company. In CA by Sentinel Insurance Company, Ltd. (CA license # 8701) and its property and casualty insurance company affiliates, 690 Asylum Avenue, Hartford, CT 06155.
Automatic Data Processing Insurance Agency, Inc. (ADPIA) is an affiliate of ADP, LLC. All insurance products will be offered and sold only through ADPIA, its licensed agents or its licensed insurance partners; 1 ADP Blvd. Roseland, NJ 07068. CA license #0D04044. Licensed in 50 states. All services may not be available in all states. The Hartford¨ is one of ADPIA's carrier partners. ADPIA is not an exclusive agent for The Hartford¨. This information is not intended as tax or legal advice. If you have any questions, contact a tax or legal professional.