What Every Business Owner Should Know About Property and Casualty Insurance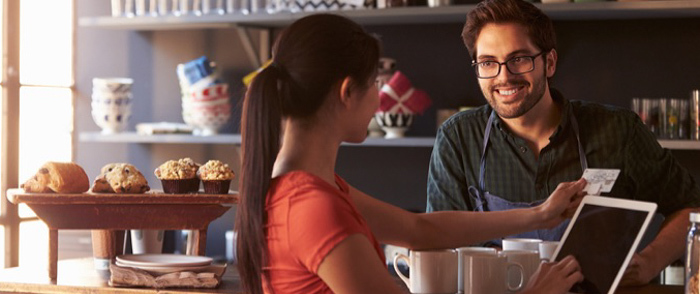 Wondering how to keep your business safe? We cover the basics of property and casualty insurance so you can find the right protection.
You do everything you can to keep your business safe, but the world can be a dangerous place. Fires, robberies, car accidents and lawsuits happen, and even the most financially secure businesses may have trouble handling the costs of these events all by themselves. That's why it's important to have the right property and casualty insurance in place for your business.
What Is Property and Casualty Insurance?
Property and casualty is a common pairing of two insurance categories. Property insurance covers damage to your business belongings. This includes your building, equipment and inventory. This insurance would pay to repair and replace a business vehicle, for example, if it were ever to be stolen or destroyed in a fire, storm, accident or other disaster.
Casualty insurance covers you against lawsuits. For instance, if someone were to sue you because they slipped in your store or because one of your employees damaged their home while out on a job, casualty insurance would help cover your legal fees and pay the settlement or fine, were you to lose the lawsuit.
Why Do Business Owners Need Insurance?
Most businesses simply couldn't afford to replace all of their property after a serious incident. And it potentially only takes one lawsuit to put you completely out of business — and maybe even to put your personal assets at risk. For a small insurance premium, you can pass these risks on to an insurance company.
How Do You Get Insurance?
There are a few different ways to buy property and casualty insurance. Most major companies have agents with local offices. Book an appointment or simply walk in to discuss your insurance needs.
Some agents only represent one carrier. However, other insurance brokers sell insurance from multiple companies. They can compare several options right in front of you and give you unbiased feedback on the right one. However, it's still smart to shop around and get multiple quotes from different agents.
Finally, insurance companies can sell to you directly if you call them or apply online. If you aren't sure which company and insurance professional to work with, it's wise to ask other business owners for a referral.
How Do You Manage Your Policy?
Once your insurance is in place, don't just forget about it. Review your plan with your insurance professional at least once a year as well as whenever your business goes through a major change, such as hiring new employees or moving to a different building. Your agent can tell you whether your current coverage is sufficient or should be adjusted.
You should also ask what you can do over time to qualify for carrier credits. Insurance companies often offer programs which may lower rates to business owners who take steps to stay safe. This could mean installing burglar alarms, training employees to avoid workplace accidents or going years without a car accident. There might be discounts associated with how you pay, too, for example paying for the entire year up front. A little planning may lead to big savings on your insurance.
For more information, check out the free guidebook from ADPIA*: Property & Casualty Coverage 101. This guide will help you set up the best plan for your business.
*Automatic Data Processing Insurance Agency, Inc. (ADPIA) is an affiliate of ADP, LLC. All insurance products will be offered and sold only through ADPIA, its licensed agents or its licensed insurance partners; 1 ADP Blvd. Roseland, NJ 07068. CA license #0D04044. Licensed in 50 states. All services may not be available in all states. This information is not intended as tax or legal advice. If you have any questions, contact a tax or legal professional.