The Case for Global Integration Over Cost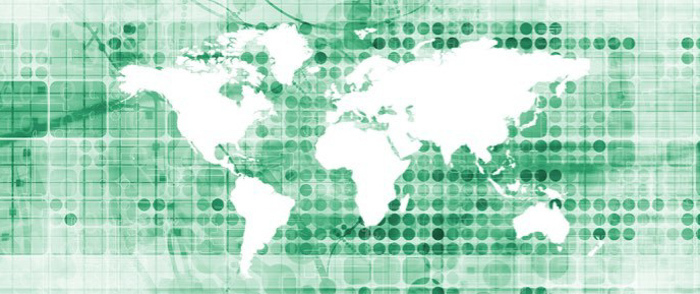 Finance leaders need to balance HCM budgets — but the tangible benefits of global integration may now outweigh up-front costs.

Finance leaders must prioritize cost. It comes with the job — ensuring organizations get the best value for the budget is the hallmark of any good finance executive. In some scenarios, however, it's possible for long-term benefits to outweigh initial costs.
HCM tools are a good example. While managing cost remains a top priority, the ADP report, Building Agility Capability Across Your Business, pegs price as the main reason to consider an HCM switch and global integration capability ranks a close second. Mollie Mantia, Director of Compliance For the Talent Products at ADP, puts it simply. "Although there is a chance that you are saving money up front, the financial risks from integrating with a low quality HCM system can be costly down the road," she says. Instead, it's worth considering the benefits of global integration ahead of cost.
Here's why.
Changing Expectations
As noted by HR Dive, there's a shift underway in the HCM market. Organizations on the cutting edge of human capital management — those that are data or talent driven — are opting for holistic, integrated HCM tools that support leading HR practices. Typically, these HCM solutions include robust data management, at-a-glance information displays and the ability to strategize for future staffing needs.
Put simply, organizations are looking for ways to improve the agility of HR departments. According to ADP, "agility is a muscle you must build in advance of opportunity." With just 46 percent of businesses confident they have the agility musculature to manage opportunities when they arrive, according to ADP, it's no surprise that businesses are looking to spend on HCM tools that help automate HR tasks and collect key analytic data.
The Cost Conundrum
This can put finance leaders in a tough spot — they're on the hook to manage current budgets and plan for future needs, but also need to empower long-term corporate agility. The best way to solve this cost conundrum? Much like the case for cloud computing, it's worth taking the time to highlight tangible benefits of HCM global integration.
Talent Management
The cloud empowers organizations of any size to become global leaders. The result? Businesses need ways to effectively contact, connect with and recruit the best talent worldwide. Integrated, cloud-based HCM solutions let organizations find best-fit candidates for both local and satellite positions, making them ideal tools for locating talented expats or cultural experts.
Employee Satisfaction
Global workforces demand location-specific HCM that easily connects to central systems for benefit processing, performance reviews and leadership consideration. Integrated tools can reduce total complexity and increase overall employee satisfaction by minimizing the chance of misplaced HR data. "Human capital is the greatest tool a company has in their wheelhouse, as it's the talent that keeps your company moving forward," Mantia says.
Long-Term Planning
Staffing needs change with time and location, meaning organizations require HCM tools that can both address existing requirements and suggest ways to improve long-term resiliency. Global integration both simplifies this process and improves the viability of outcomes. This means investing in HCM tools that can handle national and international employee management and legislation. "This is especially important globally with the effective date for GDPR coming up next May," says Mantia.
Quality Assurance
Along with tangible benefits, finance leaders also need to analyze the overall quality of HCM solutions. Consider the case of buying HCM tools from vendors who have acquired various tools and solutions over time to create a "unified" offering. While the cost may be lower than more robust HCM solutions, TechTarget notes that the combination of services "may present unexpected challenges for the purchaser," including inconsistent user interfaces, the need for multiple user names and passwords and dependency on multiple after-market plug-ins to link disparate systems.
Specifically, organizations run the risk of damaging their reputation. And with reputation now spread via cloud-based social networks, Mantia notes that "if your employees are unsatisfied because of a lack of talent/workforce programs they are going to do two things: One, tell others about it as a bad experience spreads quicker by word of mouth than a good experience with an employer. Two, quit."
For finance leaders looking to spend on tangible benefits without overcommitting to an HCM budget, research is critical. "Not only ask the sales team for references early during the sales process, but always fully engage your HCM leaders," says Mantia. This both limits the risk of low-quality solutions and helps finance leaders find the best value for their money.
Global integration is key to effective HCM, and quality is critical for evolving business budgets. Savvy finance leaders will invest in a solution that offers them the best to have both.
Discover more ways that integrated HCM systems can help you build your business agility in this interactive white paper from the CEO of Aptitude Research Partners.