ADP's Commitment to Diversity Highlighted by Ranking on Forbes "America's Best Employers for Diversity"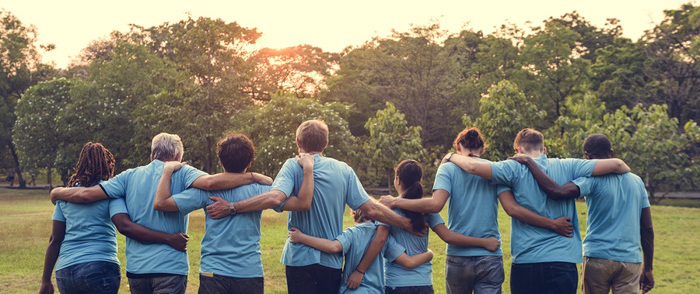 Today, I'm proud to say that Forbes recognized our commitment to diversity by ranking ADP as one of "America's Best Employers for Diversity."
Numerous studies have shown that companies with more diverse teams have stronger financial performance. According to McKinsey & Company, companies that exhibit gender and ethnic diversity are respectively 21 percent and 33 percent more likely to outperform those that don't. Further, innovation requires different thinking. It takes people of different backgrounds, cultures and ethnicities to bring new perspectives to the table that fuel new strategies, and solutions to affect change.
At ADP¨, we know that attracting and retaining diverse talent is critical to our growth and we strive to ensure that our workplace is inclusive and values the contribution of every individual. Today, I'm proud to say that Forbes recognized our commitment to diversity by ranking ADP as one of "America's Best Employers for Diversity." In its first-ever ranking of the top 250 employers working to incorporate diversity and inclusion measures, ADP ranked number 21 and stands as the highest-ranked New Jersey-based company.
The ranking is based, in part, on survey results from 30,000 U.S. employees who were asked to evaluate companies on a range of issues relating to diversity at their own companies, as well as their perception of other employers. The evaluation process also took into consideration additional factors such as diversity among a company's executive leadership and additional publicly-available key performance indicators such as the existence of a department or position responsible for diversity — which I proudly lead here at ADP.
In today's tight labor market, we know that having a diverse workforce and an inclusive culture is vital to your employer brand. According to the ADP Research Institute study, "Evolution of Work 2.0," company reputation, which is significantly impacted by culture, is among the top five reasons why employees join and stay with an employer. We are proud to offer programs and benefits that meet the needs of an increasingly diverse workforce and foster a culture of inclusion. From company-sponsored employee resource groups that celebrate the heritage and history of our associates to targeted professional development and channel marketing initiatives that help us grow, diversity is threaded throughout our business.
We've also implemented several initiatives to specifically support the advancement of diversity in leadership. They include qualified diverse slates for leadership positions, leadership development programs for under-represented groups, dedicated diversity recruiting efforts and expansion of unconscious bias training for leaders, to name a few.
We're honored to receive this award from Forbes and know that promoting a diverse and inclusive workplace isn't just the right thing to do, it's imperative to the long-term success of our company. To read more about our diversity and inclusion efforts, check out the ADP Corporate Social Responsibility report available here.