Strategizing Human Capital Needs Around a Low Unemployment Rate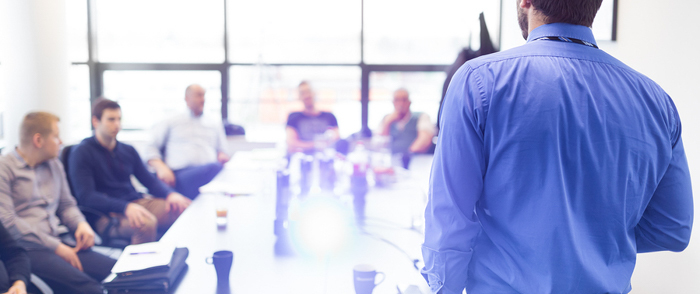 With a low unemployment rate hovering around 4.4 percent, the country is experiencing one of the longest stretches of such low unemployment in its history.
With a low unemployment rate that is hovering around 4.4 percent, the country is experiencing one of the longest stretches of such low unemployment in its history. According to the Bureau of Labor Statistics (BLS), since the unemployment rate peaked at a high of 10 percent in October 2009 during the Great Recession in the aftermath of the financial crises, unemployment has been steadily decreasing. However, just as the historically high unemployment rate did not last, this historically low unemployment rate will not last either. Eventually, businesses and consumers will begin to spend less and the job creation machine will eventually start to slow.
Forecasting

It is difficult for finance leaders to forecast when that slowdown will occur. However, that forecasting ability is needed in order to enable CFOs and their teams to better strategize their human capital needs. To help financial leaders improve this capability, let's take a look at other periods of low unemployment in the past 20-30 years to provide some perspective on the current situation.
Past Behavior

Before the unemployment rate began to rise as a result of job losses and other factors, according to the BLS, the unemployment rate had been very steady at 5.0 percent for 30 months through December 2007. Prior to another recession that appeared after the tech and telecom meltdown, the unemployment rate had hit its lowest point of approximately 4 percent since the 1970s. However, during the recession, the rate climbed to approximately 5.8 percent.

In the previous decade, the movements in employment were even more pronounced. In June 1983, the unemployment rate peaked at a high of 10.8 percent but had exceeded 10.0 percent since September 1982. This was considered a recessionary period. After that recession, the unemployment rate steadily decreased to the low to mid 5 percent range, held steady for several months, then began to climb again as another recession occurred.

Recession and Expansion Defined

According to Advisor Perspectives, analyzing the current unemployment rate and the number of unemployment claims helps determine where the economy is in terms of the business cycle. It also helps predict when a recession will begin. According to the National Bureau of Economic Research, "During a recession, a significant decline in economic activity spreads across the economy and can last from a few months to more than a year. Similarly, during an expansion, economic activity rises substantially, spreads across the economy, and usually lasts for several years."

In periods of economic expansion, firms grow. They pursue new markets, expand geographically and introduce new products and services. Firms must hire to staff expanded hours or new locations. They must hire to develop, market and sell new products and services. In times of economic contraction, the reverse is typically true. Depending on the severity of the contraction and its impact on an organization and its industry, firms may avoid replacing the personnel departures that occur through natural attrition or may even need to layoff personnel.
As such, the difficulty in finding employees for vacant positions is typically much higher in an expansionary period with low employment than in a recessionary period with higher unemployment. Therefore, reviewing historical data and trends to determine what the workforce planning needs are for the upcoming 1, 3, or 5-year period under consideration is paramount. Less competition for employees generally leads to lower recruitment costs, and this helps maintain profitability in a down market. In addition, if fewer employees are needed, financial leaders can take more time and be more selective in their hiring processes.