Ready, Set, Snap: How to Use Snapchat in Your Recruiting Strategy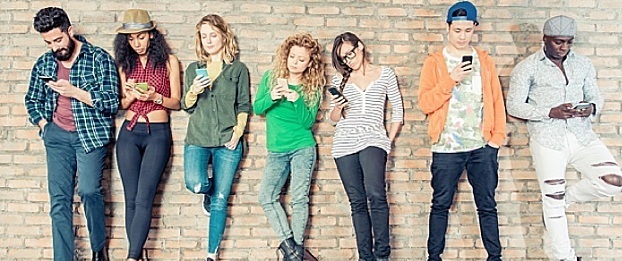 When you want to attract the best new talent, it's important to make sure they can find you. Has your HR department considered the popular social media app Snapchat?
When you want to attract the best new talent, it's important to make sure they can find you. Has your HR department considered the popular social media app Snapchat? According to Statista, more than 178 million active users worldwide use Snapchat daily, and many of them are Gen Z and millenials. Omnicore reports that 71 percent of Snapchat users are under 34 years old and 45 percent are between the ages of 18 and 24. With statistics like these, it's easy to understand why Snapchat is gaining momentum as a mobile recruiting tool.
What is Snapchat?
Snapchat allows users to send out photos and videos that disappear after a few seconds. It's like texting with images, then the content evaporates. As Lifewire explains, it can seem more like real life where conversations move on instead of being recorded permanently. There's also less pressure to have the perfect image because people can't go back and judge it the same way they can when the pictures show up repeatedly in friends' feeds.
Who's Using Snapchat for Recruitment?
Using disappearing content does not exactly appear to be a useful recruiting tool. Yet organizations are using it effectively. Workforce reports that Cisco, Goldman Sachs and McDonald's are using Snapchat to attract employees in the 16-to-24 year-old demographic. EREMedia recently explained how investment firm Morgan Stanley has rebranded itself as an energetic organization that uses Snapchat and other social media tools to recruit college graduates.
In deciding whether Snapchat may be an effective recruitment tool for your organization, consider the benefits and challenges.
The Benefits of Snapchat
Because of its fleeting nature and its limited distribution via disappearing messages, Snapchat is a great way to give your audience a sneak peek into a new product or event. Using a series of snapshots to casually introduce a new project or mention that your organization is hiring can be an effective way to build momentum. It's also an authentic way to promote your organization and engage potential employees. Snapchat can also be used to build a following. According to Workforce, Cisco saw a 600 percent follower increase week over week in the first three months of launching their #WeAreCisco social media campaign on the app.
The Challenges of Snapchat
Although new technologies and content platforms can help you connect to new markets, they often pose their own unique challenges. Snapchat is no exception. The content you post on this photo-based app disappears. Posts (commonly known as "snaps") last only 24 hours and then disappear forever. Since snaps only exist for a short time, it can be difficult to gather data to determine whether campaigns actually translate into new hires. That's why Snapchat often works best when used as part of a broader media campaign. Creating viral activity around a Snapchat campaign is usually vital to its success.
Is Snapchat Right for Your Organization?
Like any new technology, the secret to the success of Snapchat is how you apply it for mobile recruiting. One-off Snapchat campaigns may not be as effective as using Snapchat as a strategic piece of your overall digital recruitment plan, notes Workforce. It can be a great way to initiate engagement. Simply post your snaps, add your creative #hashtags, tell your story and encourage your audience to comment and chat. Remember to add links to your website, other social media pages, or career page to allow viewers to get more information, apply for jobs, or engage with your organization.
Snapchat can be a great tool to reach younger audiences. But it's most effective when used as part of a broader, ongoing recruitment campaign with a repeatable, consistent message rather than a stand-alone effort.
Maybe it's time you explore the possibility of making Snapchat part of your next mobile recruitment campaign.
Stay up-to-date on the latest workforce trends and insights for HR leaders: subscribe to our monthly e-newsletter.