Just Released! ADP Corporate Social Responsibility Report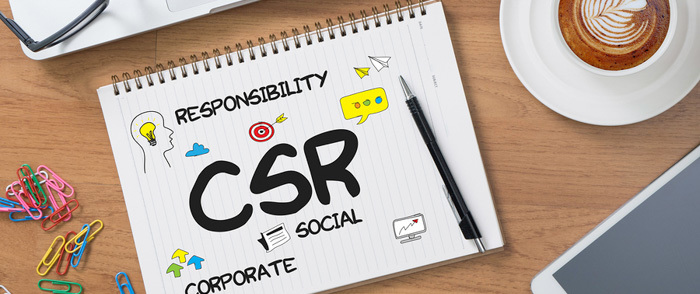 ADP just released its official Corporate Social Responsibility Report detailing the many ways our organization fulfills our commitments to our communities.
ADP has just released its first official Corporate Social Responsibility Report detailing the many ways our organization and our people fulfill the commitment we've made to contribute to our communities. This report has been a collaborative effort across many teams in the company that captures the results of that shared goal.
Our purpose is simple: make the world a better place by unlocking the full potential of our people. We are a global company with local expertise and a deep appreciation for our most valuable investment — our people. ADP's commitment to diversity and inclusion is central to how we leverage this investment and begins with senior leadership and is threaded throughout every part of our business.
At the heart of work -- people create the ecosystem of ideas that allow businesses to grow even as the global marketplace shifts. People, by definition, are diverse and unique yet need a culture that's inclusive in order to thrive.
Diversity and Inclusion are distinctive although interconnected. Diversity is often measured by demographics, but the numbers tell only one part of this story. Each person offers unique value that -- influenced by variations in age, gender, race, culture and other differences — builds a launching pad for innovative thinking. This diverse thinking allows the "what-ifs" to transform into the breakthroughs that inspire and improve the world of work.
For its part, inclusion enables diversity to thrive. It creates fertile ground that embraces differences and integrates them into effective business strategies. You can hire in diversity, but without an inclusive culture, it will not flourish. We believe diversity and inclusion are key to our long-term success. That means weaving diversity and inclusion into the fabric of who we are, what we do and how we do it. It also means holding ourselves accountable for making progress.
At ADP, new technology and solutions like Visual Search and Standout¨ by recently acquired The Marcus Buckingham Company can help us and our clients address unconscious bias and build a more productive, engaged and collaborative workforce.
Our commitment extends well beyond our offices into the communities where we live, work and do business. While this initial report focuses primarily on programs in the U.S., we are expanding our ability to track and capture more initiatives globally and will include them in future publications. We welcome the opportunity to invest in community programs, and encourage all of you to do the same. ADP is also a leader in environmental sustainability with initiatives that actively address renewable energy, waste management reduction and many other environmental impacts.
For ADP, sustainability is about creating value for all our stakeholders: our people, our clients, our partners, our investors and our community at large. We do this by attracting, engaging, retaining and growing high performing talent that reflects the markets we serve. That starts with actively embracing what it means to say "Each Person Counts". It is a concept that we embrace, and words that we live by — we are ADP: a more human resource.
Click here to download the ADP Corporate Social Responsibility Report.