HR Skills Aren't Enough: Why CHROs Need Business Acumen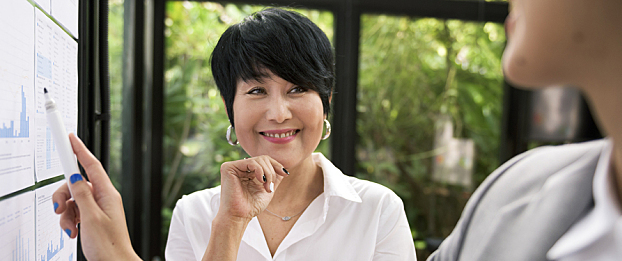 According to Consultancy.uk, Korn Ferry reports that CHROs may be lacking in a specific area of human resource skills as they're seeking new positions or promotions. In fact, business acumen is the most lacking skill when looking for top-level HR talent — that one critical skill outpaces all others with 41 percent of CHROs citing business acumen as their most desired skill. The next highest need, at 28 percent, is the ability to turn strategy into action.
Why are CHROs lacking in this critical arena of human resource skills and, most importantly, what can they do about it?
Why Is Business Acumen in Short Supply Among HR Leaders?
Jennifer Currence, author of Developing Business Acumen and Applying Critical Evaluation, is president of OnCore Management Solutions in Tampa Bay, Florida. She says many HR leaders come up through the ranks from other roles in their organizations and may lack specific education and training in HR or business. Perhaps they were administrative assistants who took over HR duties nobody else was available to do. Or they may have gotten into HR because they "like working with people." Neither, says Currence, provides a solid business foundation.
Even those with strong educational backgrounds in HR may still lack the business acumen they need, says Laura Queen, founder and managing partner of Colloquia Partners, an HR consulting firm. Like scientists, designers and engineers, they may feel their own credentials are enough. "It's easy for HR professionals to assume that being expert in the knowledge, skills and competencies required of their profession is all that's needed for influence and success," she says. "Compound this with the literal difficulty of accounting for the value of people in and to businesses, and the deck can feel stacked against CHROs and their teams."
Why Is Business Acumen Important for HR Leaders?
When HR leaders understand the internal and external business, they're better able to align people programs with business needs, Currence says. "HR is no longer about personnel files, data entry and record keeping," she says. Instead, today's HR leaders need to be able to implement programs that align with business strategy — and speak in management language.
CEOS may not want to hear, "I think we need to have management training." However, perhaps they do want to hear, "Our turnover rate is 12 percent above our competitors and it's risen 4 percent in the past quarter. Exit interview data tell us our managers lack interpersonal skills to deal with conflict effective. If we put each of our managers through leadership training and are able to drop our turnover by 6 percent, I estimate that we can increase our net profits by 3 percent."
There's a big difference between the two approaches and, obviously, CHROs are likely to get far more traction with the second. But, CHROs can't initiate these kinds of conversations without the business acumen to comprehend, collect and deliver relevant information.
How Can Organizations Train HR Staff in Business Acumen?
Mikaela Kiner, founder and CEO of uniquelyHR, in Seattle, Washington, points out that both business leaders and HR professionals can play a role in building up the business acumen of those in the profession. Here are her tips:
-Include HR in critical business planning and strategy conversations — make time for strategic people conversations like succession planning and performance calibration
-Identify one or more mentors from the business who an HR leader can go to with questions
-Invite your HR leader to relevant industry conferences and events
-Review the HR roadmap and priorities and sign off on big initiatives, just like you would for finance, operations and other functions
-Involve senior leadership in your planning process — their input can keep your work relevant
-Know what business problem you're solving to avoid working in a vacuum
-Dedicate time to learning your industry and attend industry related events
-Measure the business impact of your work including cost savings, retention and engagement
Queen agrees that addressing the issue "requires a multi-pronged approach and mutual accountability." HR professionals, she says, "will have to adopt a mindset of curiosity, humility, fortitude and opportunism, to find ways to bridge these divides and demonstrate their competence and credibility."
Stay up-to-date on the latest workforce trends and insights for HR leaders: subscribe to our monthly e-newsletter.