Accounting Professionals Can Make Themselves Invaluable to Clients with New Tax Reform Resources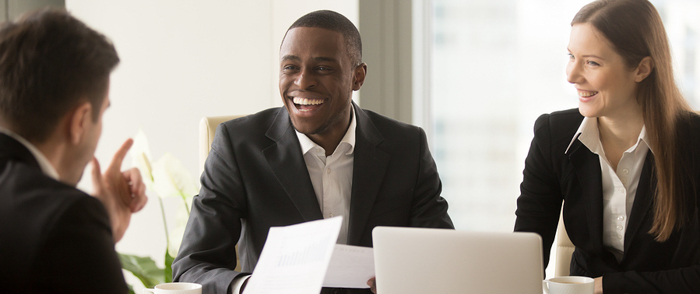 You can't read the news today without seeing an update on how the new tax reform legislation will impact employers and their employees.
You can't read the news today without seeing an update on how the new tax reform legislation will impact employers and their employees. It's become a burning business issue. And not just for business owners. Accounting professionals also are trying to bone up on all the nuances of the new law so they can use that new knowledge to enhance their value as strategic advisors to their clients.
ADP¨ is trying to help them do that by beefing up its CCH Resource Library with a wider array of tax resources, tax news, guidebooks, and Continuing Professional Education (CPE) webcasts. The need for information is even more piqued considering that tax season is here.
Working closely through its association with Wolters Kluwer / CCH, ADP has added a variety of tax reform materials to Accountant ConnectSM that includes on-demand, self-study CPE courses and live CPE webcasts on Tax Reform; a Tax Reform Key Facts and Figures summary card, and other useful tax briefings. An online guidebook on the Tax Cuts and Jobs Act of 2017, which explains and analyzes the provisions of the legislation, also is slated to become available in February.
These resources are in addition to existing items, such as:
2018 U.S. Master Tax Guide¨ and more than 20 years of U.S. Master Tax Guide history.
2018 Social Security Tax Chart.
2018 Global Tax Rates.
2018 Fast Wage and Tax Facts for all 50 states and U.S. jurisdictions.
Accounting professionals already are seeing the value in these resources.
"The tax reform resources ADP has made available have already proved to be invaluable to us," said Charlene Hadjis, CPA with Kresge, Platt & Abare, CPA, in St. Augustine, Florida. "We've recently used the tax reform summary card for a client meeting and it helped us easily provide clarity on some of the changes. Accountant Connect helps us process payroll for our clients and provides us access to critical reports for tax planning and tax prep. We also dip into the CCH Wolters Kluwer Library guidebooks and reference material. We're really looking forward to seeing the expanded range of resources that will be made available on tax reform."
"ADP is helping us translate the complexities of tax reform for our clients," said Bryant Sheftick of Sheftick & Associates CPA PLLC in New York. "These changes are a real concern for business owners and the ADP tax reform library and analysis of the legislation is helping us help them navigate how the changes will impact them.
"I'm not surprised, though," Sheftick continued. "ADP does an excellent job of offering resources, such as the summary cards, guidebooks and CPE seminars. ADP helps keep us abreast of changes to legislation such as the Family Medical Leave Act and minimum wage requirements. And a recent seminar on succession planning was very helpful to us here at our firm."
Accountant Connect is a free, easy-to-use dashboard that includes single sign-on access to RUN Powered by ADP, client payroll reports, tax forms and essential practice management tools, including complimentary CPE courses. RUN Powered by ADP is a cloud-based solution that provides accountants and their clients with innovative payroll processing supported by a 24/7 customer service team.
More than 20,000 firms are using Accountant Connect for more than 118,000 clients. It's accessible via desktop, laptop, tablet and mobile phone, and provides accounting professionals with:
The ability to display a dashboard of clients who have given the accountant access to reports, tax forms and general ledger files. Accountants can easily request access to their existing RUN clients by sending an invitation to them right from the dashboard. The accountant's request can be reviewed and approved via email by the client.
An expanded view of payroll trends to give accountants greater insight into their clients.
Fast access to salary calculators, state and local tax forms, ADP's fast wage and tax facts, and more, which have been selected and customized just for ADP's connected accountants.
Complimentary access to best-of-breed practice management resources that can help accountants save money by running their practices more efficiently. Resources include state and federal tax information, ADP's health care reform library, tax briefings, key facts and figures cards, and courses for CPE credits.
In addition to Accountant Connect, with RUN Powered by ADP Payroll for Partners, accountants can offer payroll services, and ADP's HR and compliance solutions to help their clients manage compliance obligations and help accountants generate new revenue streams. ADP's client base acquisition program can help accounting professionals raise capital for their practices or support succession planning.
Accountants who have clients with ADP also can take advantage of the dedicated Accountant HelpDesk, staffed with experienced payroll and HR professionals who are available to help resolve client service matters quickly. The Accountant HelpDesk is available local time weekdays from 8 a.m. to 7 p.m. at 1-844-ADP-4CPA.
To learn more about the new tax reform law, listen to the replay of a recent ADP webcast on the subject or to register for future sessions on tax reform and other regulatory changes, please visit the ADP website.