4 Ways to Encourage Success in the Smart Machine Age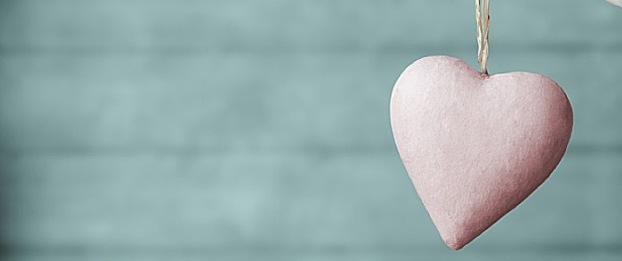 The book "Humility Is the New Smart" offers a surprising look at how talent will have to adapt in the future. Here's what HR leaders need to know.
In the book, "Humility Is the New Smart: Rethinking Human Excellence in the Smart Machine Age," authors Edward Hess and Katherine Ludwig argue that the latest tech revolution will push workers toward greater levels of emotional intelligence. In this series on must-read books for HR leaders, we explore the insights that can help you face a future where employees and machines work together to achieve organizational goals.
1. Understanding the Impact of Smart Technologies
Hess and Ludwig note that in the last decade, many industries have been outsourced, offshored and downsized. As a result, workers are struggling to put the impact of smart technologies including big data, artificial intelligence and robotics into context and understand how it will influence them personally. It's not just administrative or manufacturing positions that are affected.
"Machines are getting smarter by the day and even now are able to tackle both cognitive and nonroutine tasks previously thought the exclusive purview of humans," write the authors. "Technology is even beginning to replace knowledge workers, people who have believed their professions were immune to automation."
In fact, Citigroup predicts that as many as 47 percent of U.S. jobs are at risk from automation. HR leaders should be prepared to help employees rethink their role within the corporate ecosystem, focus on recruiting for an emerging set of critical traits and provide training that helps workers cultivate the necessary skills for success.
2. Redefining What It Means to Be Smart
Every organization wants to hire smart employees, but the authors argue that our definition of smart is changing. Their so-called "NewSmart" is less about mastering a specific domain and not based on the amount of knowledge you possess. "It's a new definition of what it means to be 'smart' in our society and what it takes to succeed in a world in which technology will in many ways be smarter than we are," they write.
Humans won't be able to retain as much information as computers, process data as quickly or draw connections between seemingly disparate sets of information. Instead, workers will be measured based on the quality of their thinking, learning and emotional engagement with others. In order to stand out, Hess and Ludwig suggest that employees be able to think more like scientists, including:
Acknowledging their ignorance
Collaborating with others
Continuously learning from mistakes and failure
3. Defining Human Excellence Through the Lens of Humility
Does your organization currently think of excellence in terms of perfection and never making a mistake? The authors argue that in the Smart Machine Age, this mindset no longer works. They say humility is critical and define it as "a mindset about oneself that is open-minded, self-accurate, and 'not all about me' and that enables one to embrace the world as it is in pursuit of human excellence." While successful individuals might balk against the idea that humility is the way to become more successful, or that they're not already self-centered or humble, the authors suggest that humility is critical to success in the emerging tech landscape.
"The highest levels of thinking, listening, relating and collaborating with others will be the pathways for success," they write. HR leaders that are assessing what their organizations need in terms of excellence will need to consider these factors in their recruiting, training and promotion efforts.
4. Cultivating 4 Important Behaviors
Achieving NewSmart and the right level of humility comes down to four core behaviors, according to the authors. HR leaders can find ways to develop training programs, mentorship and self-awareness assessments that help workers understand how they're performing and develop stronger skills in these areas. These four behaviors are as follows:
Quieting the ego
Managing your thoughts and emotions
Practicing reflective listening
Embracing otherness (the ability to connect and relate to those around you)
As many organizations think about how their HR practices move into the future, "Humility Is the New Smart" provides an interesting roadmap. It's not about hiring for more sophisticated levels of technological know-how. Instead, success in the Smart Machine Age requires advanced soft skills, the ability to address some of our most fundamental human behaviors through self-awareness and consciously taking the steps to thrive in collaborative environments. When HR leaders understand these dynamics, they can help lead their organization's talent strategies and workforce into the complex technological revolution that lies ahead.
Stay up-to-date on the latest workforce trends and insights for HR leaders: subscribe to our monthly e-newsletter.