HR Cloud Solutions: A Foundation for Better Decision Making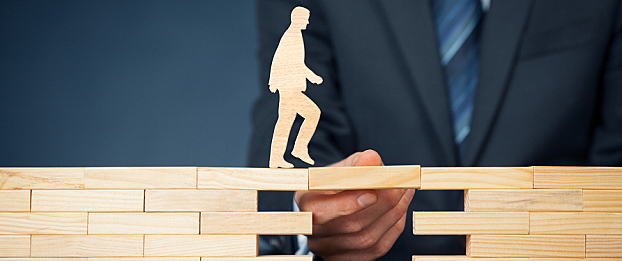 HR leaders can't afford to fall behind the technological curve. It's no longer enough to simply interact with cloud services at the fringe of enterprise applications. Now, organizations are embracing the full integration of HR cloud solutions such as SaaS HCM tools, cluster-based data solutions and predictive analytics offerings. Beyond the obvious benefits of time saved and budgets balanced, there's an emerging advantage in the cloud: the potential for better decision-making.
Faster Function

We are now able to store and process large amounts of data in new ways. According to Jim Haas, Principal Architect of ADP DataCloud, advanced data storage and prioritization technologies let companies "maximize CPU time and memory used," which for HR leaders means "getting the big tasks done faster."
Human capital management (HCM) is a good example. KPMG reports that 42 percent of organizations will replace their existing HR software with a cloud based solution, with most citing better functionality and higher business value as the motivation. But the sheer amount of employee data, devices, access permissions and historical data needed to effectively track current conditions and develop long-term policies can easily overwhelm standard infrastructure. By working with established tech providers and local IT, it's possible for HR to leverage the value of Hadoop without becoming data experts. Cloud democratization has also simplified deployment and discovery.
Predictive Potential
Cloud-based analytics has largely focused on understanding historical trends and creating prescriptive models using current data. But Haas notes the sheer volume of incoming data generated by employee interactions across corporate and social networks is driving the need for predictive analytics models that are capable of examining "the patterns in a large set of data, including early indicators." This allows organizations to make predictions based on both data from local stacks and publicly-available sources.
According to Haas, this could lead to the development of even more advanced HR models including "optimization models" to enhance current performance and "guidance models" to help establish ideal best practices. This ties into what HR Technologist defines as one key benefit of cloud-based human resources: Deeper insights across the board, from hiring practices to performance monitoring to long-term planning.
Decisions, Decisions
Who's making critical HR decisions? Historically these choices are tied to the C-suite, while technology decisions were often made with IT. But the speed of technology development and the need for "right now" decision-making has shifted the paradigm. As noted by Data Economy, the "power of data" is decentralizing decision-making — with greater access to data at all levels of the organization, HR leaders are now positioned to combine HR tools, cluster technology and big data to implement long-term decisions that both improve HR outcomes and are in line with established business initiatives.
Leveraging big data and benchmarking solutions helps improve the efficacy of this decision-making. Haas explains, the accuracy of new predictive models has significantly increased "because it's not based on statistical sampling, it's based on large data sets that are not estimations, but reality." In other words, HR pros aren't working with "potential" data or "possible" results, but cold hard facts that have been compiled, analyzed and reported in a way that empowers informed decision-making.
The cloud is coming to HR. From cluster-based solutions to predictive analytics and democratized decision-making, it's time for human resource leaders to embrace HR cloud solutions and maximize line-of-business impact.
Stay up-to-date on the latest workforce trends and insights for HR leaders: subscribe to our monthly e-newsletter.