Creating an Employer Brand that's a Talent Magnet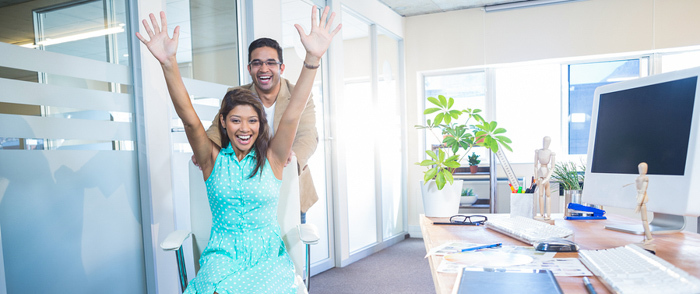 By Liz Gelb-O'Connor, VP, Global Employer Brand & Marketing at ADP®
By Liz Gelb-O'Connor, VP, Global Employer Brand & Marketing at ADP
When you consider the ever increasing competition for talent, a strong employer brand to attract and retain talent is more critical than ever. According the ADP Research Institute study, "The Evolution of Work 2.0", 66 percent of employees globally are actively looking or open to a job move. That's a lot.
What makes a strong employer brand? It's not only showing that your organization "walks the talk," it's about building advocacy from the inside out and having your employees reflect your employer brand through their experiences. Although employer brand has a marketing element, it has to be based on what is true and distinct about your company. Candidates should see and experience your brand in every interaction. What's on your career site and incorporated into your social and digital presence should inspire a connection to your brand and your employment promise.
At ADP, we started our employer branding journey almost two years ago. A key milestone was the refresh of our employer value proposition and the relaunch of our global career sites in 14 countries and 10 languages along with our social media presence on major job sites. We are proud to announce today that we've been honored as one of the top 10 ranking "Fortune 500 Top 100 Employment Brands" in 2018 by WilsonHCG. This represents a vast improvement over last year's ranking in the 65th position and marks the progress we've achieved in our employer brand initiatives.
So what was the secret ingredient to making ADP one of the leading employer brands?
There's no substitute for organizational alignment, focus, and execution. Though we've made huge strides quickly, building your employer brand is a journey. A good first step is researching what makes your company attractive and distinct enough to talent to be a differentiator.
After refreshing our corporate brand, our talent acquisition team took a hard look at our employer presence. We knew we needed a more global view to be relevant in all of the markets that we operate in. We also knew not all Millennials are created equal, and that localization in Spain might look different than in the Philippines. We built partnerships across the globe and gave every country a voice in the process to determine their research-backed attraction messages. Next, we developed our employer value proposition using an employer attractiveness framework that synthesized external talent research with our internal associate and executive research to develop our three global employer brand pillars. They include:
ADP embraces change to drive growth and agility. We're on a journey to be better known for our technology and innovation.
ADP has leader transparency and a friendly, inclusive work environment that encourages people to bring their best selves to work.
ADP provides meaningful work where people can make a difference and has strong connections to the communities where we live and work.
Once our global employer brand themes were identified, we localized the messages to resonate within specific country talent markets. We're meeting talent in their market by offering local languages in addition to English.
The next step for us?
After we refreshed our career site experiences around the world, we shifted focus to building talent communities. We just launched talent communities in the U.S., Philippines, Romania and Latin America within our external sites, and plan to roll them out globally by the end of the year. A talent community is another way to keep the conversation going with fresh new content for ongoing engagement.
Whether it's on your career site or within your recruitment marketing, spotlighting authentic associate stories in short, consumable videos can bring the brand to life in a relevant way for a candidate to engage and to create an emotional connection between themselves and the company. How a company makes a candidate feel counts a lot in their selection process.
If you're starting your employer brand journey, just remember it takes time. Staying aligned with your company's global marketing, brand and talent acquisition teams is essential. Competition for talent is here to stay. Making your employer brand resonate with top candidates and employees is an investment worth making for the success and health of your business!