CFOs and CIOs Should Work Together to Prevent Cyberattacks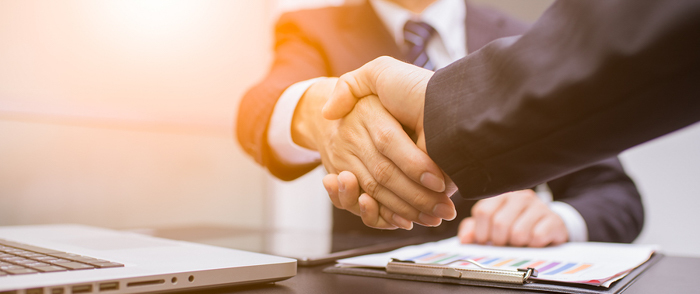 Finance and IT functions must figure out how to prevent cyber attacks. That requires a willingness to break down silos, and communicate.
There used to be little common ground between the CFO and CIO. While the CFO focused on dollars and cents, the CIO was singularly focused on the management of bits and bytes. The lack of communication between finance and IT did little to impend a firm's performance. But that was yesterday. Today, the finance and IT functions must find common ground and figure out how to prevent cyberattacks perpetrated by highly organized cybercriminals.
While cybercriminals use a number of tools and tactics to steal data and commit fraud, the FBI reports that approximately 4,000 ransomware attacks take place per day. And it's only going to get worse. Forbes reports that by 2019, losses associated with data breaches, which is just one form of cybercrime, may cost businesses as much as $2.1 trillion per year.
How to Prevent Cyberattacks

Inevitably, breakdowns in communication between the CFO and CIO can make an organization an attractive target. Why is that the case? Since technology now permeates every aspect of business, many of the decisions made by the finance function impact the IT function, and vice versa. For example, if an organization decides to outsource a core function, such as the accounts payable function, there's an impact on the organization's IT function, which in turn may create a vulnerability for cybercriminals to exploit. Simply put, neither department can make decisions in a vacuum.
Here are four ways to improve the communication between the finance and IT functions to facilitate a stronger, more united cyberdefense against cyberattacks.
1. Ensure IT and Finance Communicate Frequently
As a finance leader, now is the time to increase the communication taking place between the IT and finance functions. Establish a regular meeting between senior leadership of finance and IT. During this meeting, provide the IT team with visibility of the current projects and initiatives underway as well as those under consideration. Focus on building a collaborative approach that respects each department's role and expertise, while remaining focused on the pursuit of the organization's overarching goals.
2. Establish and Reward the Pursuit of Common Goals

In addition to increasing the communication between the departments, take the time to identify qualitative and quantitative goals that require each department's participation to achieve. For example, if your firm plans to launch a new product or service, identity the common goals that the finance and IT functions can pursue to support a successful launch. Pay particular attention to the development of key performance indicators associated with the creation of business value, including increases in revenue, reduction in expenses and increases in customer satisfaction.
3. Develop a Job Rotation Program

Creating a stronger connection between finance and IT depends on people. A job rotation program can help foster a collaborative approach as it exposes employees to the challenges that exist outside of their department. Make sure that employees share what they learned during the program such as ways to improve how each department prioritizes and approves projects.
4. Learn to Speak the Same Language
Too often, finance and IT professionals use jargon as part of every day speech. For communication to flourish, finance and IT must speak the same language, or at least understand terms outside of their primary area of expertise. Develop and share a list of terms that each department uses, and include their meaning. Also, encourage employees to minimize their use of complex jargon, especially when communicating with someone outside of their department.
As leaders within their respective fields, CFOs and CIOs can do a great deal to help combat cyberattacks. To that end, protecting the organization requires communication, and that starts with CFO and CIO being on the same page and agreeing to work together.